Dogs are very loyal. They probably might be the most loyal species on the entire planet. And sometimes, they expect loyalty from you in return. That might be the reason why they get jealous when their owner spends time with another dog. Take a look at this hilarious video for example! You are going to be in hysterics when you see how this Great Dane reacts to his mom petting another dog!
His owner just brought a new puppy home. But whenever she tries to hold and pet the little guy, her huge Great Dane jumps up hoping to get a little bit of love himself. The poor woman tries to convince him, but to no avail! This pooch will make you smile for sure!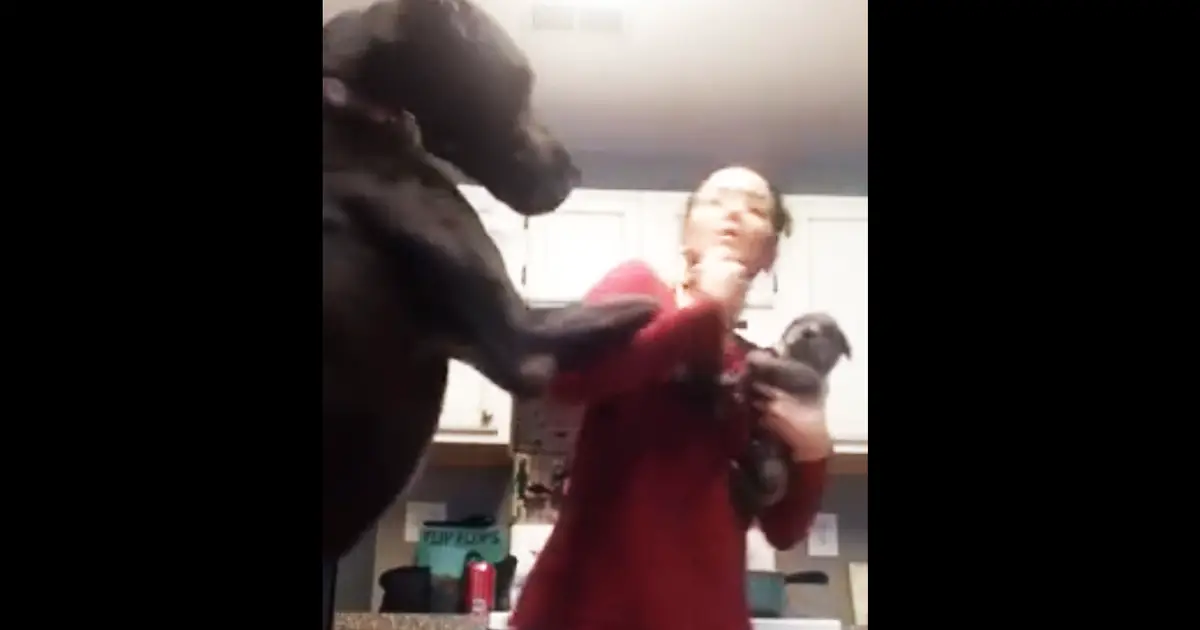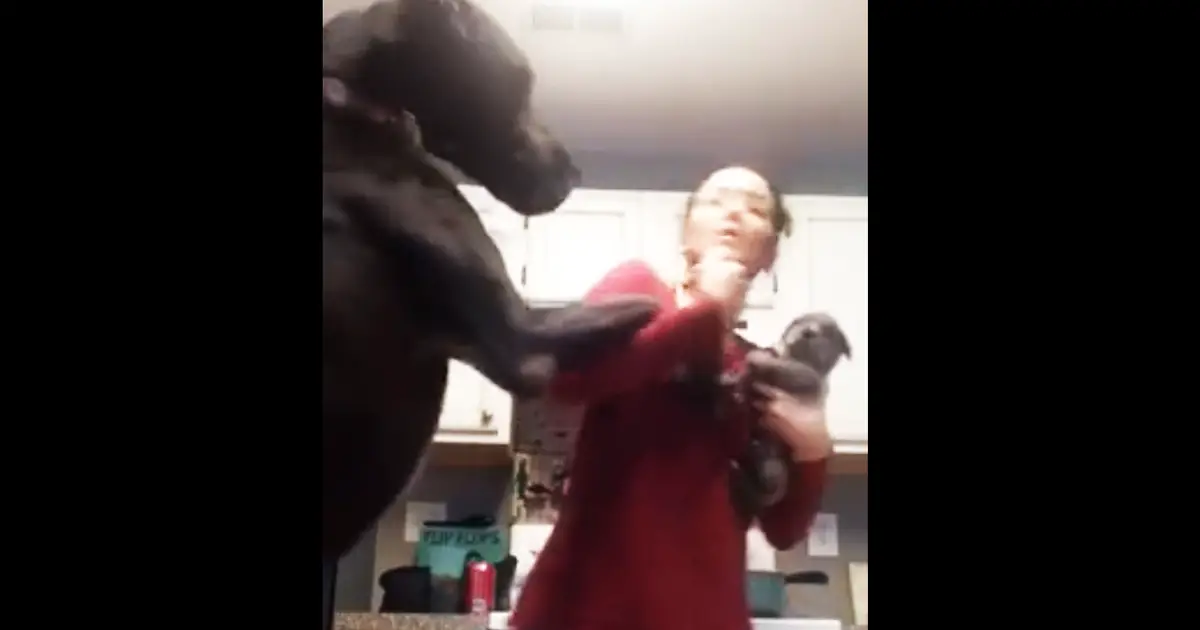 Watch this adorable video below! Has something like this happened to you? Did this make you smile? Let us know what you think in the comments!
Don't forget to SHARE this adorable video with your families and friends!!