Take a moment to watch the captivating performance in the video embedded below, where James Smith, a contestant on Britain's Got Talent, delivers a stunning rendition of the classic song "Feelin' Good". His performance has been described as watching a "pop star in the making", and it's not hard to see why. Smith's unique voice and cool demeanor are exactly what the cameras and social media pages crave.
His song choice, "Feelin' Good", was a perfect fit for his folksy manner and bluesy voice. The acoustic version of this classic song resonated with both the audience and the judges, earning him an enthusiastic round of applause and a unanimous 'yes' from the panel. His performance was not just about singing a song, but about creating a moment that left everyone in the room smiling and cheering.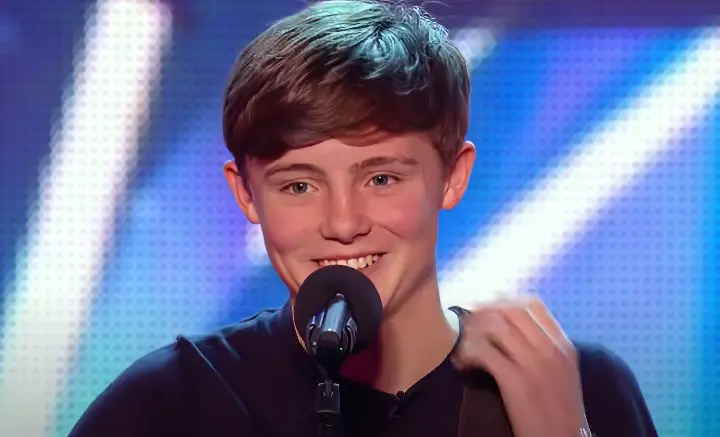 For those unfamiliar with the history of Britain's Got Talent, it is a televised talent show that has been showcasing a variety of acts, from singers and dancers to magicians and comedians, since 2007. The show has been instrumental in launching the careers of numerous performers, and it seems that James Smith could very well be the next big star to emerge from its stage.
Smith's performance is a reminder of the power of music and the magic of live performances. It's not just about the voice or the song, but the connection the performer makes with the audience. As you watch the video below, you'll see that James Smith doesn't just sing "Feelin' Good", he lives it, and in doing so, he makes us all feel a little bit better. Watch the video below and please leave us a Facebook comment to let us know what you thought!
Don't forget to hit the SHARE BUTTON to share this video on Facebook with your friends and family.