The Got Talent shows are famous for catapulting unknowns into stardom. Well here's a woman that never quite made it to being a superstar but her life changed for the better after this audition and every bit of that change was well-deserved.
Rachael Wooding is a 37-year-old full-time mother of an 11-month-old little girl, Emmy, but before that she used to be in musical theater. So while she may have a bit of a pedigree, no one was sure what to expect.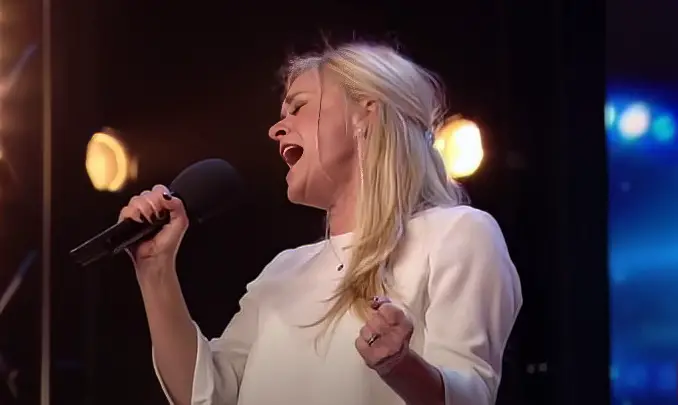 But from the moment she starts singing, "With You," from the movie Ghost, it's pretty clear that Rachael hasn't lost a step since she left the stage. Her slow melodies are pitch-perfect and so emotional that both audience and judges are in tears.
The performance is so powerful that when it finishes, there is literally no sound whatsoever in the hall–you could hear a pin drop. Then the cheers start and don't end for quite a while.
Watch the full video below and please leave us a Facebook comment to let us know what you thought!
Please SHARE with your friends and family!