Everyone wants their wedding to be unforgettable, which typically involves some sort of performance or maybe even a surprise. This audience thought that it would be the former but it turns out the bride and groom, Rosin and James, had other plans.
Everyone expected Rosin, who is a dancer, to dance with her bridesmaids in a traditional Irish step dance, which they did to the delight of the crowd. Soon the music changes, but the steps don't. Out comes James, who surprises everyone with his new fantastic dance moves.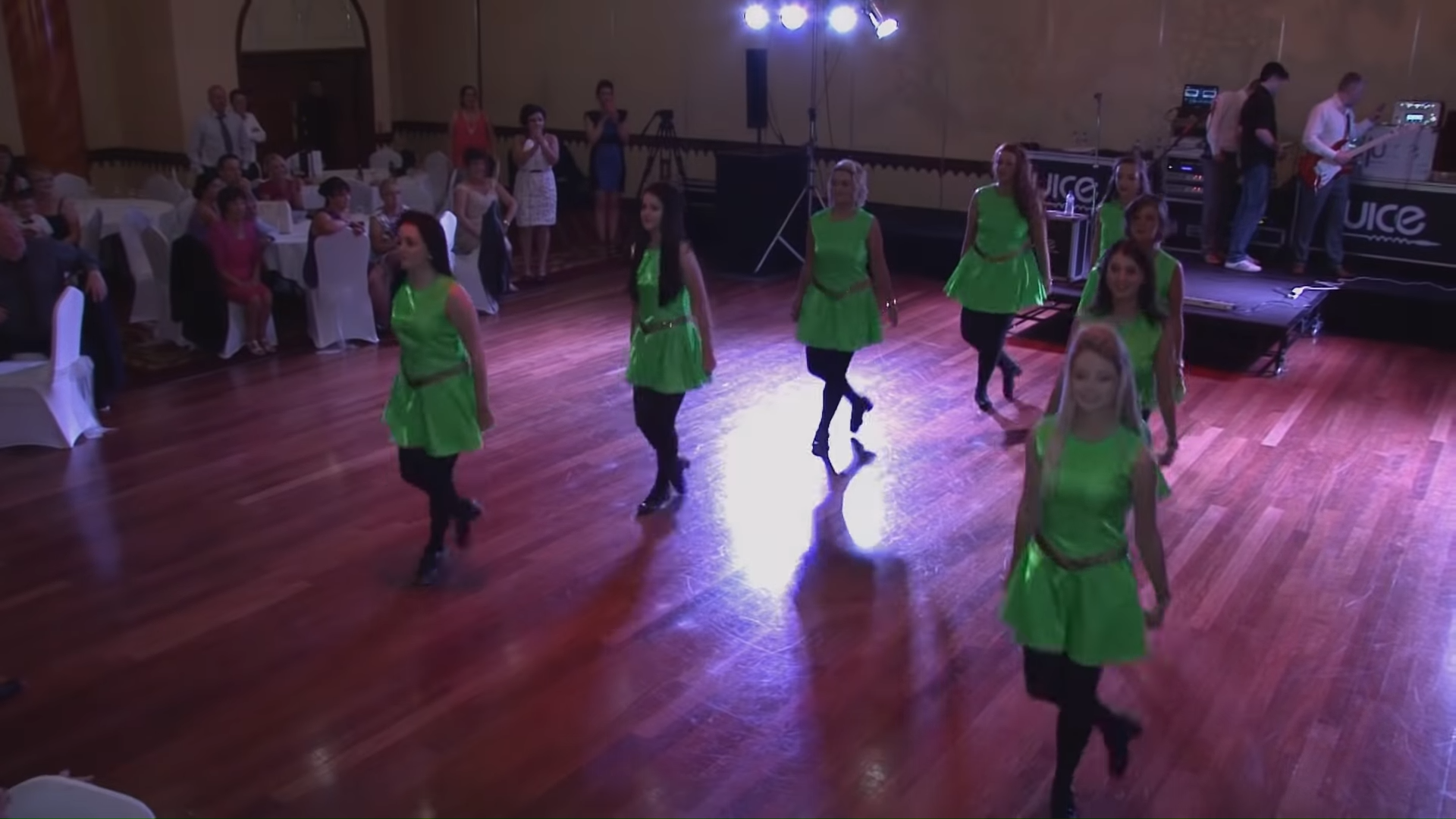 But James isn't alone, of course. Roisin comes along and together they thrill everyone with their steps. I think they succeeded in making their wedding unforgettable!
Watch this incredible wedding performance below and let us know in the comments if you think James did a good job!
Please SHARE this amazing performance with your family and friends!