Parrots are one of the most intelligent birds on the planet. There are a lot of parrot species in the world, and Hyacinth Macaw is one of them. Many people on the planet keep them as pets. They are entertaining and they provide you with great company. Just take a look at Miss Iris for example! This 13 year old bird is going to make you smile without a doubt!
Miss Iris loves taking baths on the daily. However, when the weather is cold outside, her mom lets her take her regular baths inside in the kitchen sink. In the video, we can see the precious bird approach the basin and open the faucet herself. Then she goes on to do something incredible.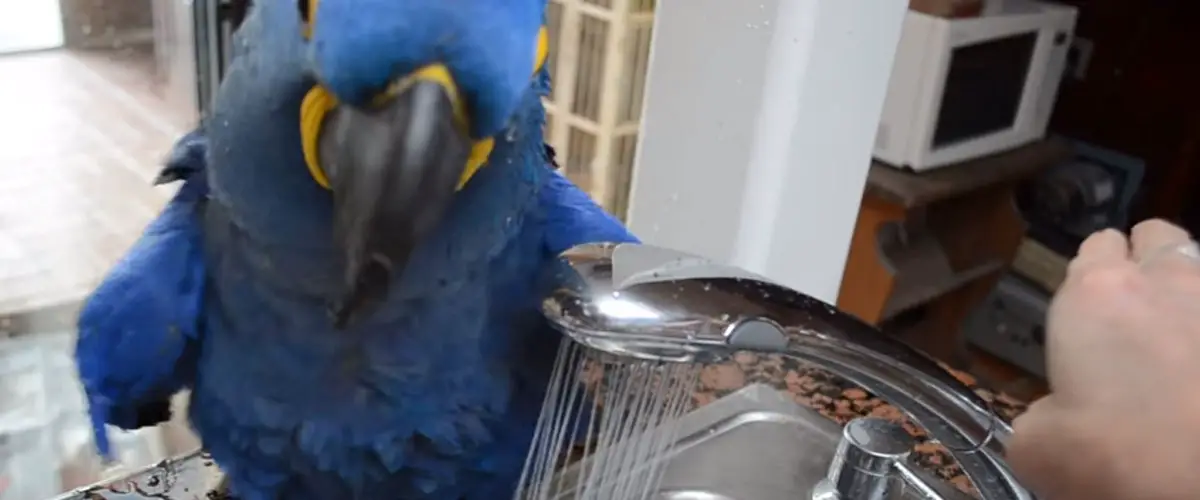 After opening the faucet, she tests the water temperature before lowering her head! Her owners says that she does this every time. Miss Iris is also an expert when it comes to adjusting the faucet until it meets her temperature needs. Even when her owner changes the settings, she patiently readjusts it again!
Watch smart Miss Iris below. What did you think about this? Let us in on your thoughts in the comments section!
Don't forget to SHARE this video with your friends and families!