Raven, are one of the most intelligent birds but somehow get a bad rap due to their harsh gratifying sound. Researchers have conducted many quiz projects that involve raven. Without fail, these birds have passed with flying colors. Furthermore, the creative flyers have shown excellent memory span.
Well, the clip below is more or less a rescue mission for the Raven. During one fine evening, a raven happens to wander off in the countryside. The family was inside and did pay any attention when the wild bird began squawking. However, when it went for almost an hour. It was time for investigation.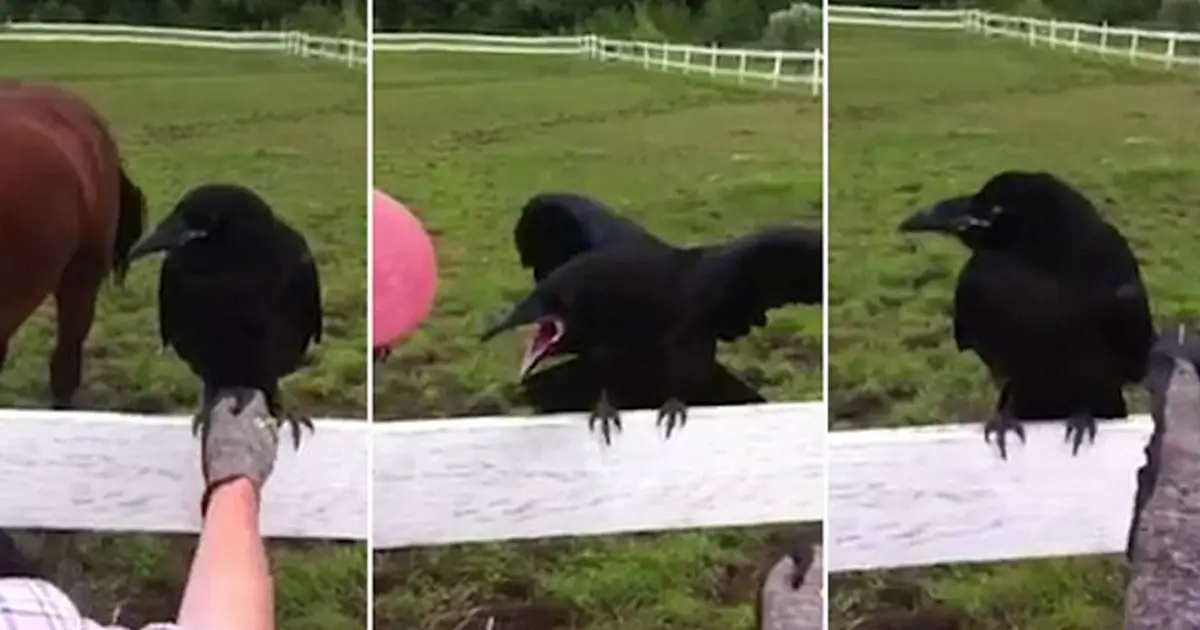 It turns out the bird somehow had caught on some porcupine quills on his feather and near the face. Clearly, the raven was asking for assistance, although he was not ready to trust the family. Little by little, with few distractions, the mother finally pulled the quills around the face.
Please press and enjoy this heart-touching rescue mission.
Kindly share this amazing clip with your loved ones.