The internet is full of wholesome videos. There is always something for us to watch and laugh about. But every once in a while you come across something that makes you break down and laugh out loud, and you just want to share it. That's why I'm posting this short clip.
The dancing cactus has created a lot of hype on the internet. People all around the world have been buying this toy for the sake of passing time or just for laughs. The cactus has a listening device that, once it hears a sound, plays it back (in a funny "voice") and the cactus lights up and dances during playback.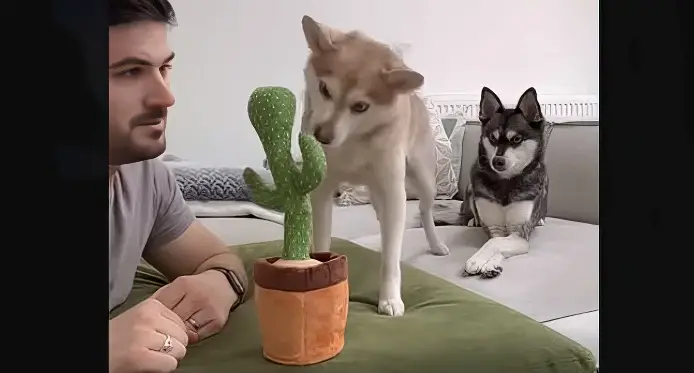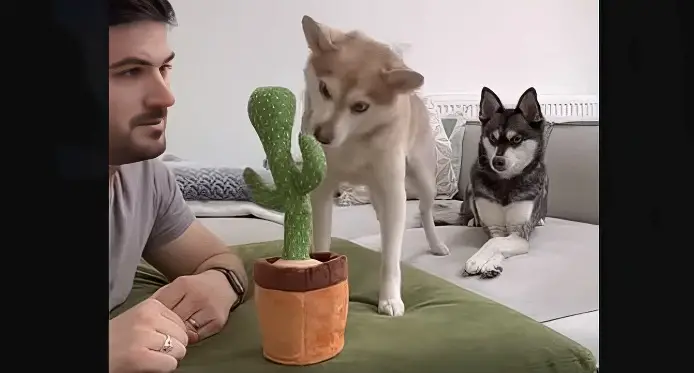 Kiren is the Dad in this video and the adorable mini-huskies (formally the breed is known as Klee Kai) are Skye and Copper. Skye is the black and white pup, and Copper is the red and white. They are all the stars of a YouTube channel called Life With Klee Kai that has over 650,000 subscribers and nearly 400 million views.
In this hilarious video, Kiren brings home a dancing cactus and decides to show it to the Skye and Copper. The results are absolutely hilarious. It's very short but I'm pretty sure it will bring a smile to your face. You need to watch this video if you are having a bad day. Watch the full video below and please leave us a Facebook comment to let us know what you thought!
Don't forget to hit the SHARE BUTTON to share this video on Facebook with your friends and family.