It's no secret that life is full of unexpected twists and turns–typically when you least expect them. Megan Kapsidis and her husband Bobby of Sierra Vista, Arizona, were renovating a Holiday, Florida home they own for Bobby's mother when one of those twists literally dropped into their faces.
Bobby was remodeling his kitchen and, after cutting away some drywall, a brownish-red purse made out of alligator skin fell down. "It hit him right in the face," recounted Megan Kapsidis to TODAY.  That's when they decided to see what else could be hiding. It turns out it was even more valuable: a wedding album and wedding invitation from 1963. The day the photos were found, Megan shared them on Facebook, hoping she'd find the couple.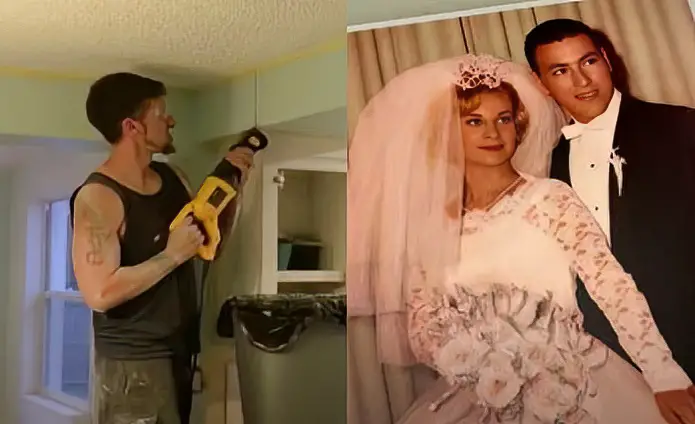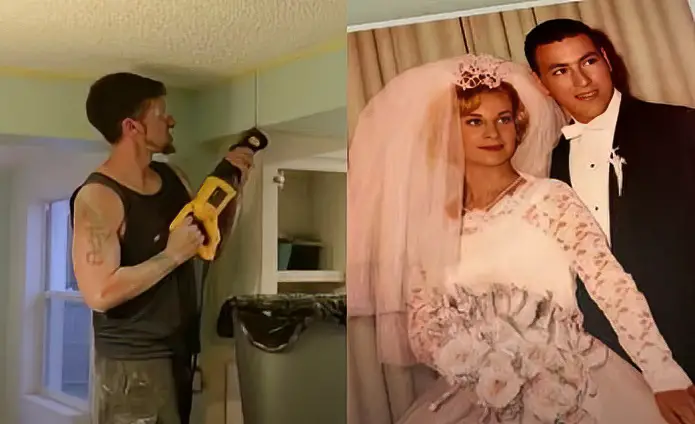 The wedding album had a number of gorgeous antique images of Joseph and Marguerite Garguilo, who were married in Brooklyn, New York, in 1963. Megan said she didn't know the previous owners of the home, and that perhaps the ceiling was part of a crawl space and used as storage at one point. "It seems like a weird item to put in an attic," she said. "The items weren't laying on top of insulation. They were buried."
But it turns out maybe there's a reason for that. They discovered the couple divorced shortly after the wedding–so maybe they were buried in the ceiling on purpose. Watch the full video below and please leave us a Facebook comment to let us know what you thought!
Don't forget to hit the SHARE BUTTON to share this video on Facebook with your friends and family.