What's better than one adorable toddler? Two tots who love to have fun! Twins may be double the trouble, but they sure make playdates exciting. Moreover, these two girls have the best playmate in the world. And she happens to have four legs!
Formerly sled dogs, Siberian Huskies rely on their pack to keep each other safe. Moreover, they make their human friends part of the group if they don't have the company of other canines. For this reason, it is vital to have regular interactions with these pets. Luckily, Hailey and Kaylee seem to love their mate!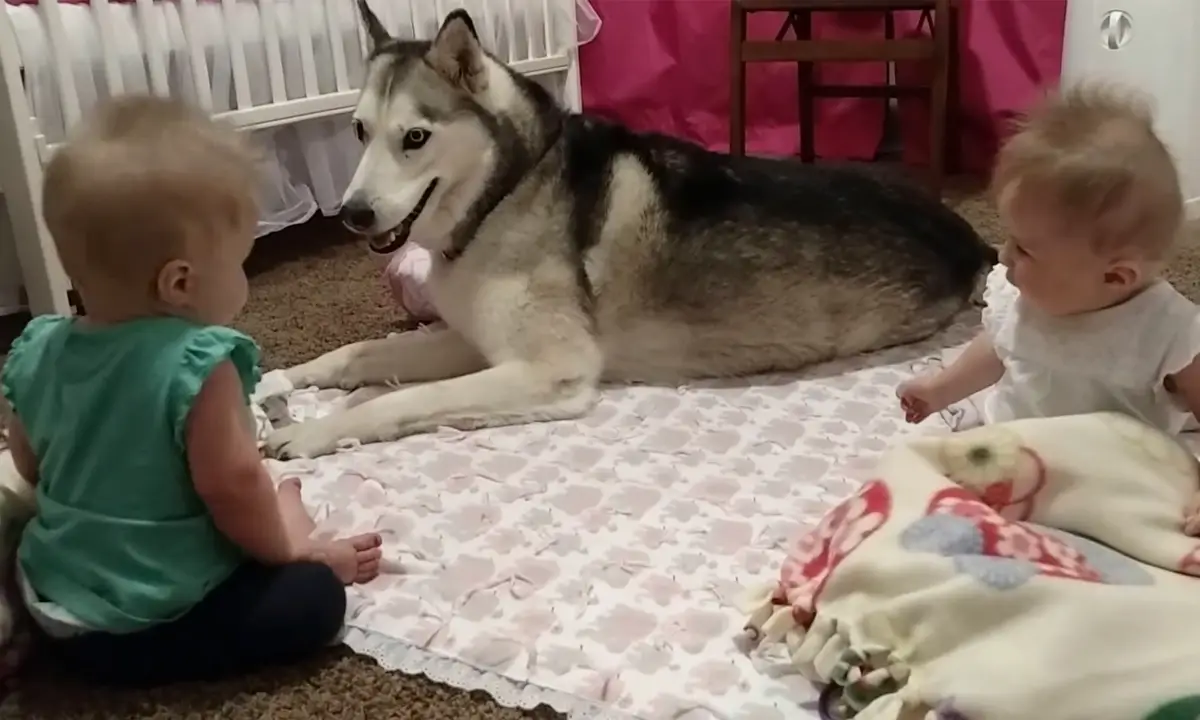 The twins are sitting facing each other as Juno the Husky plays with both of them. She is lying down and tries to give both the kids equal attention! Both the girls are grabbing on the dog and calling her in baby talk. Furthermore, the toddler in green can't get enough and calls the dig loudly. So, the Husky takes a paw and puts it in her shoulder. Moreover, she looks after the twins while providing them with loads of giggles! Watch the adorable video below:
And please COMMENT and SHARE!