Husky or sled dogs are usually found in the polar region. Accustomed to cold weather, these canines prefer open space. A close relative to the now extinct Taimyr wolf of South Asia is the cross-breed of the fastest dogs. Nowadays, they are easily spotted within the city area as household pets too.
Nonetheless, they enjoy the freedom, and there is no changing the long-term habit. In the clip, below the interaction of Blaze with his owner confirms the statement. Usually, owners build or buy their pets a kennel for better sleeping arrangements. But huskies belong to the wild, and the enclosure doesn't appeal to them.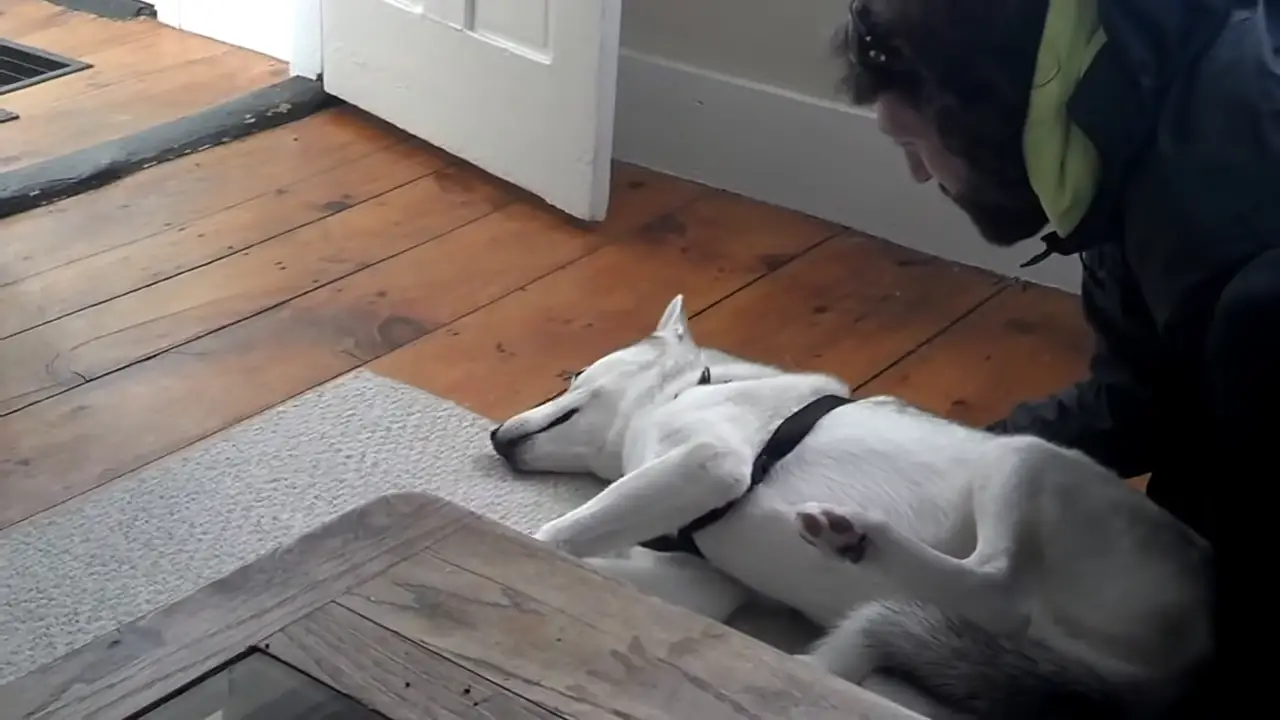 The eleven-month-old husky from New Hampshire is not yet ready to go inside the kennel. Hence, every time his owner tries to drag the adorable dog, he cries out, "No." Initially, it may be difficult for the viewers to spot the exact denial. But few seconds into the video, Baze clearly says NO to his owner. With every try, the canine seems more agitated. Blaze howls a resounding rejection of the offer.
Please press play and enjoy this fantastic video.
Kindly share the humorous video with your loved ones.