Some of us love winter. The beautiful snowfall, the chilly weather, and the perfect time to wrap yourself in warm and cozy clothes. Even the idea of it warms a lot of people's hearts.
And then some have a bad romance with the winter. They are allergic to the cold weather and everything it has to offer. And one thing they hate more than the winter is the people that love the season. And just like people, animals too have their preference.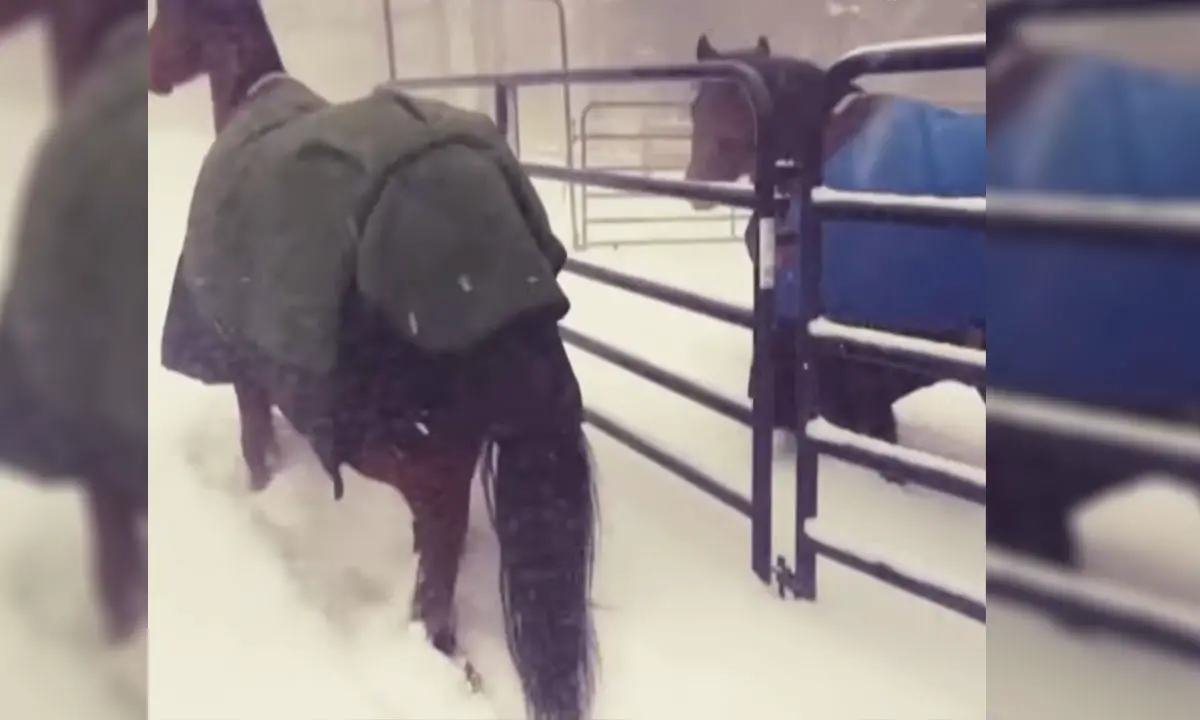 These two horses in the video fall on the latter category. They are inside their barn when it starts to snow heavily. The owner then decides to let them out and have some fun in the snow.
The horses are very excited in the beginning. They step out of the barn in such confidence that everyone thinks they'll have a great time. But the minute they walk outside, the cold is too much to bear. And both of them decide to step back in.
WATCH the hilarious video below.
COMMENT and SHARE if you find it funny.