Ficcochino, a 5-year-old dressage horse, spends the majority of his time training for this difficult equestrian sport. He is a well-behaved young man who strives to be the best teammate he can be for his owner. But when he's not training, he enjoys another activity – playing fetch!
Ficcochino's momma understands that her horse requires rest from time to time. So, whenever she notices him practicing too hard, she appears with his favorite ball and invites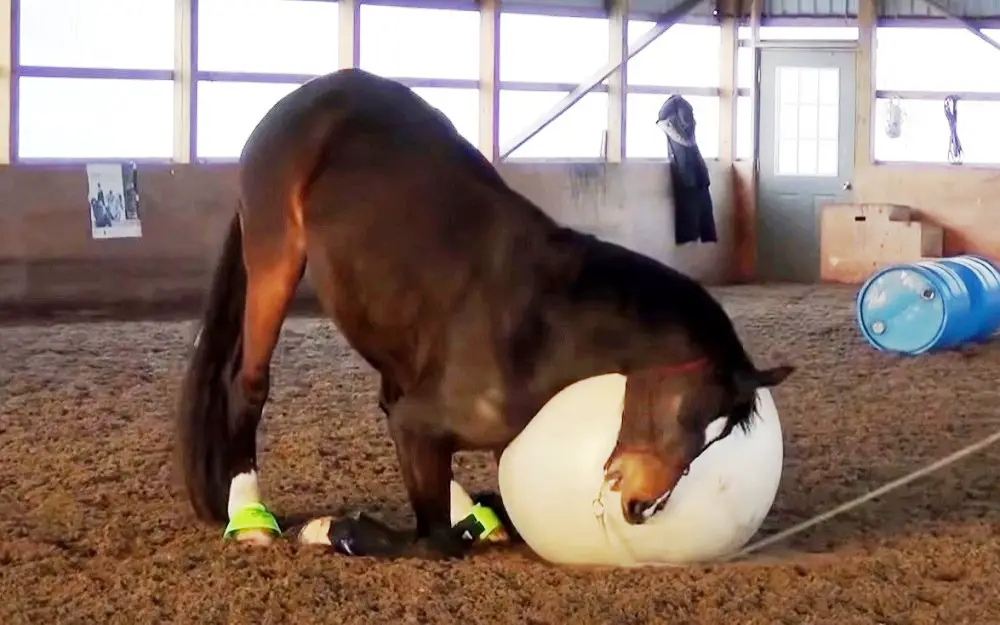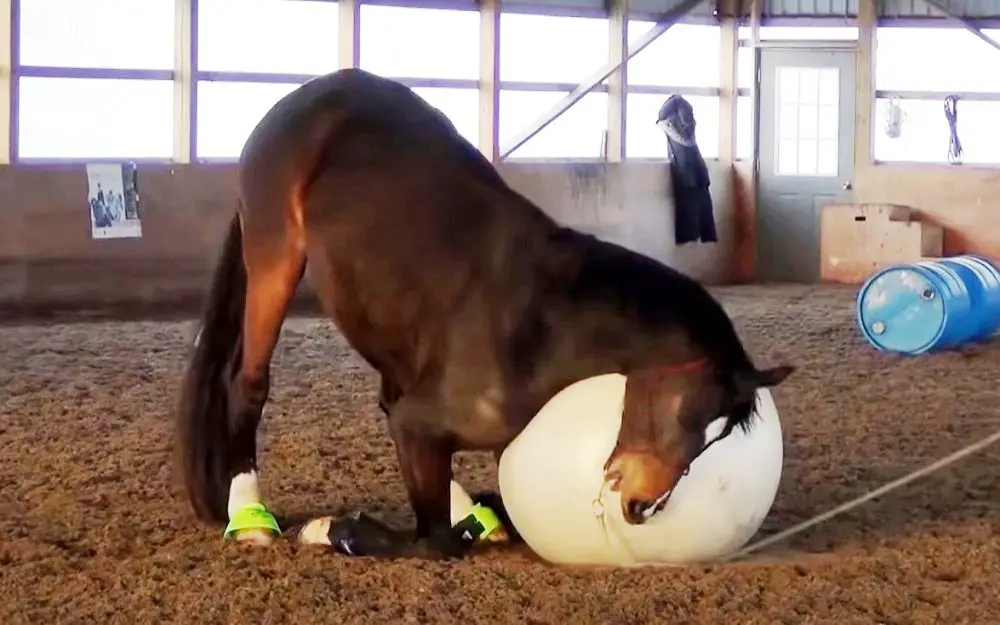 him to play fetch.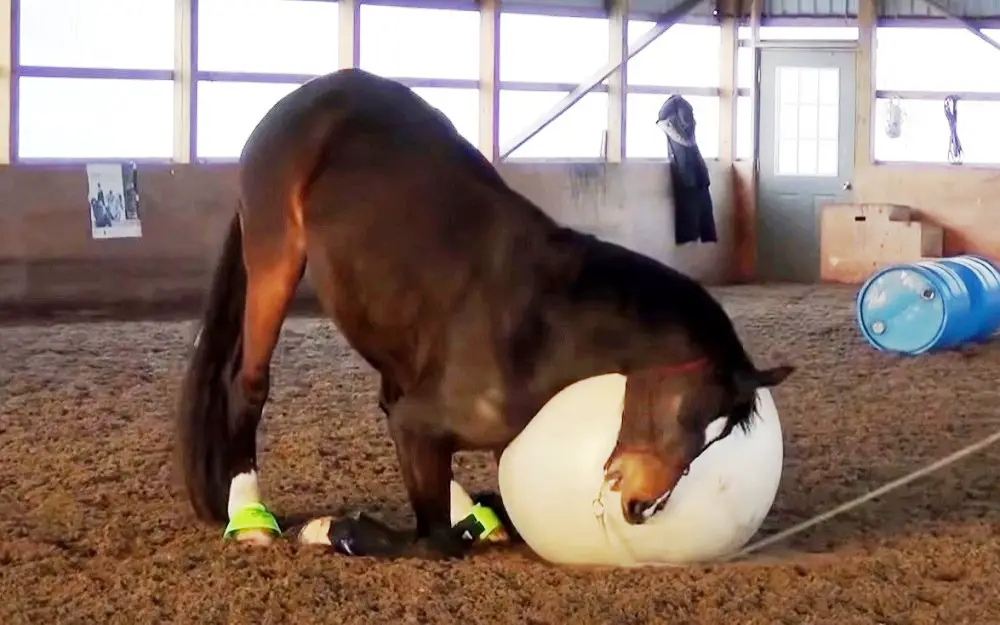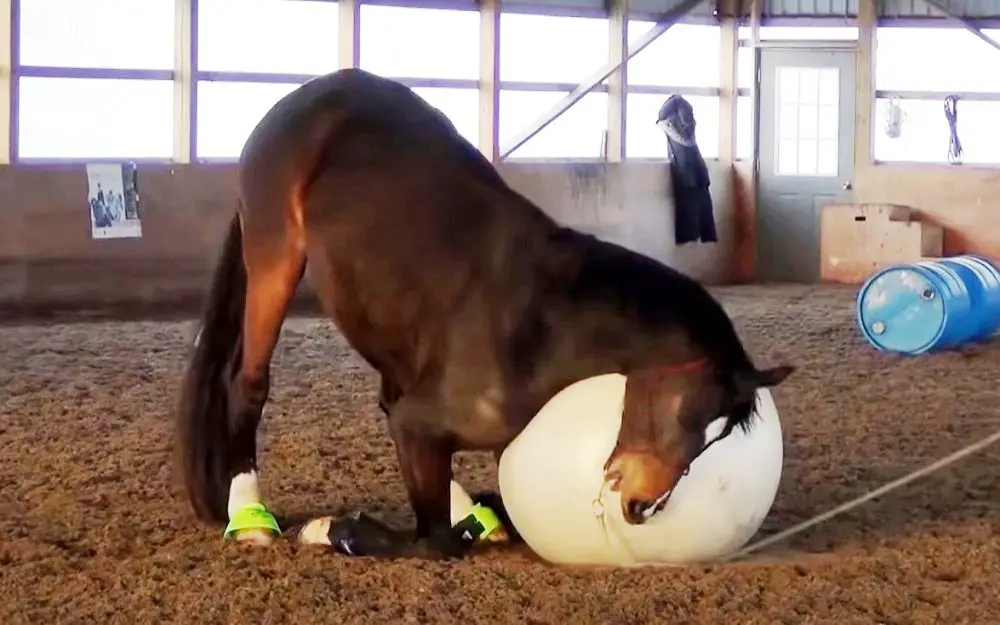 Normal-sized balls quickly proved to be too small for the horse. As a result, Mom eventually decided to get Ficcochino his very own giant ball!
In this video, we see Mom handing the large ball to Ficcochino while he is still training. The overjoyed horse goes insane with joy and hilariously runs to caress the ball with his cheek. He abandons his dressage practice and adorably grabs the ball with his forelegs as he passes it to Mom and begs her to play fetch! See the full video here:
Please 'SHARE' this story with a friend or family member.