Getting stopped by a cop can be one of the worse experiences on the road. Some people tend to get unlucky mostly when they are frustrated or in a rush.
David is a 79-year-old elderly man who was in rush to get home. The old man had only pure and genuine intentions towards his beloved wife when he got her a TV. Sadly, he did not know how to hook it up.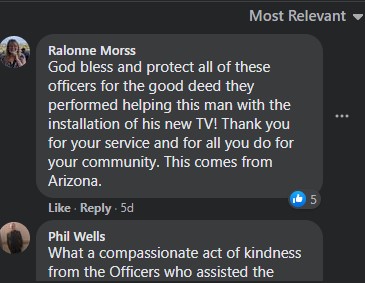 As the cops stopped him for crossing speeding limits, he told them his part of the story. Upon knowing he was not tech-savvy and no one wanted to help him, Officer Coates along with officer Remi and Jerry decided to help him. The elderly gentleman received help while the kind officers received praises as they deserve.
This story is very heartwarming. Watch the full video below!
Please SHARE with your friends and family!