Busy parents who need to make living for the family often rely on babysitters to look after their beloved children. These babysitters are trusted to care for the children, provide a safe environment, and disciplining when necessary. And it must be a horrific experience for the parents of a 4-month old child to find that their baby is being abused by a person who promised to keep their daughter safe.
The babysitter was reportedly working with the family for the past two months already after hiring her from Care.com. And it was only 40 minutes after the babysitter arrived when Oscar Vasquez decided to check on his daughter, baby Lyah through the baby monitor camera installed at home. In there, he saw his daughter crying and when the nanny picked her up. She turned away from the crib and screamed. The baby monitor video shows the nanny screaming right at the baby's ear. To his horror, he rushed home from his job and told the babysitter to leave. Vasquez said, "An adult intentionally hurting a child is, as far as I'm concerned, the worst crime in the world."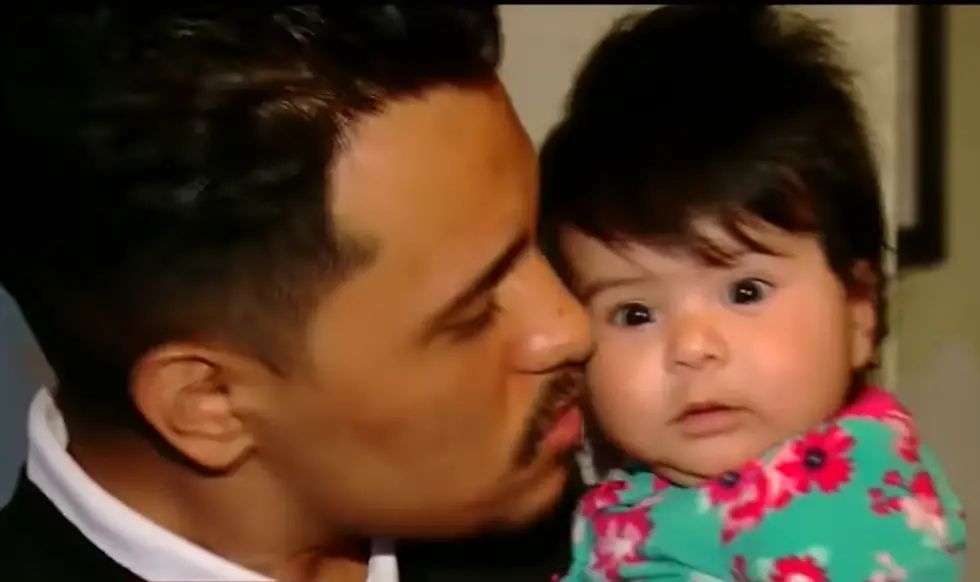 Vasquez and his wife brought baby Lyah to an urgent care clinic where they were told to bring their daughter to a hospital that has protocols for assault cases. Several tests were done to baby Lyah and they found out that the 4-month old did not have any injuries except for temporary hearing loss. They went to the Riverside Division of Tulsa Police Department to file a report the next day, however, the officer who took the report said that it wasn't a crime and told the parents to "go home and be glad your daughter is okay, and enjoy your weekend".
The District Attorney's Office is yet to determine if charges are filed against the babysitter. The Vasquez family hoped that she to make sure that other family won't suffer like them. Watch the report here:
Leave a comment and hit the SHARE button!