Cops usually get a bad rep for no specific reason. When in truth, they are one of the most courageous people around you. As officers of the law, these brave men and women often put their lives on the line. They are one of the reasons our societies and communities are safe. Not all cops are good, but not all of them are bad either. A cop's duty is never easy. He is always bound to follow the rules and sacrifice even his own life for his country and state.
Every year, numerous police officers lose their life on the line of duty. The video below features the funeral of one of these officers, Detective Brad Lancaster. His colleague, Officer Danon Vaughn, sang "Amazing Grace" as a tribute to his fallen brother. While he is singing, Danon's voice breaks many times. He does his best to hold back the tears and goes on to sing an emotional cover of the classic.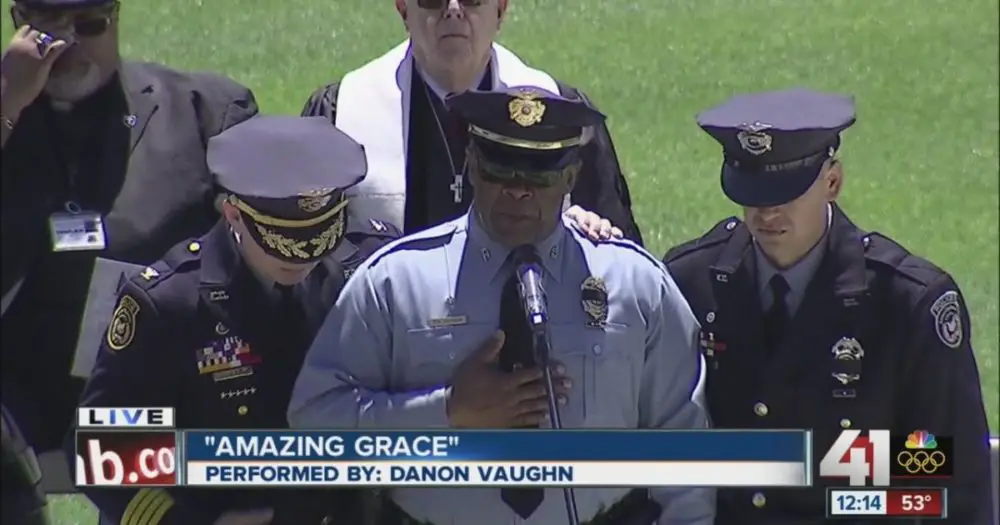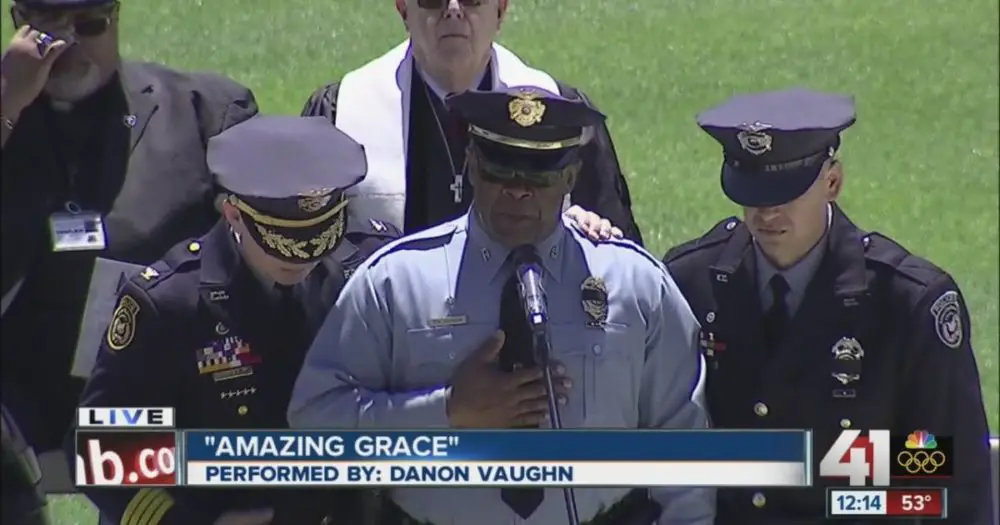 The brave cop passed away in one such incident. Everyone in the police department was highly emotional and felt the great loss of all their hearts. Many cops were spotted crying as even the bravest and the toughest men could not stay strong at that moment.
This is one of the most heartbreaking videos on the internet. Watch the full video below!
Please SHARE with your friends and family!