A wedding is typically one of the best days for the bride and the groom. They cherish every moment of their wedding till the last day of their life. Well this couple had a wedding that they would never forget, thanks to the best man.
That best man is 7-year-old Vincent Del Bono is the son of Nick, the groom. The little boy has all the confidence and willingness to go on the stage and talk in front of all the people. And he certainly starts out strong: "I am my Dad's best man," says Vincent. "And I am also a ladies man!"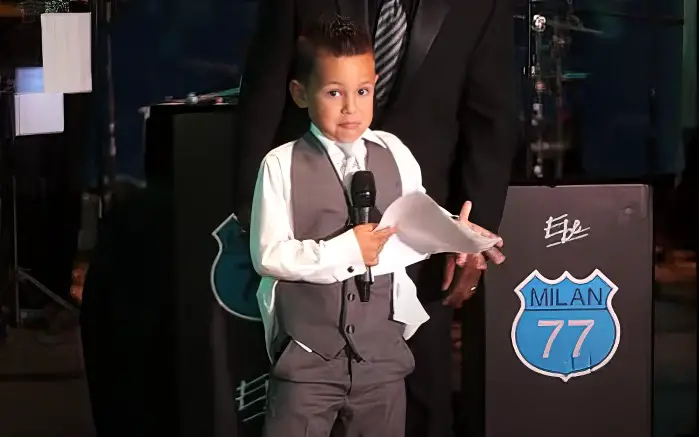 While he's saying lots of both funny and very sweet things about the bride and groom, little Vincent shuffles the pages and lets us know by the expressions on his face that he has plenty of character. This kid is already trying to make good on his claim that he's a ladies man!
By the end, however, the proud dad and his new bride Lauren are weeping in their seats. This is one of the most heartwarming videos on the internet. Watch the full video below and please leave us a Facebook comment to let us know what you thought!
Please SHARE with your friends and family!