I see a lot of talent show auditions–the Got Talent and The Voice franchises as well as the platform for this one, American Idol. Idol came first and has been highly successful, producing stars like Kelly Clarkson, Carrie Underwood, Jennifer Hudson and Scottie McCreary. There's no way to tell if this young man is going to go as far as those stars but one thing is for sure: he's started with a bang.
18-year-old Iam Tongi is originally from Kahuku, Hawaii, but moved to Seattle a few years ago. Since he was small his father Rodney taught him music and helped prepare him for what they both had as a dream: an American Idol tryout. But tragedy struck just a couple of months before Iam's audition: Rodney passed away.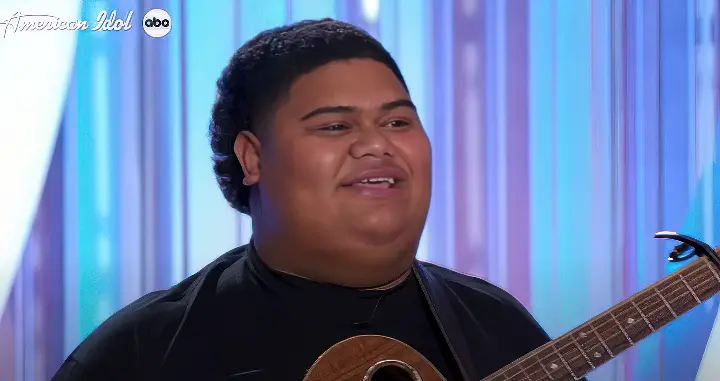 Clearly Rodney's death has hit Iam hard and when he explains it to the judges, he has to take a few moments just to make it through the explanation. It's an emotional moment for them all, or so they thought.
Little did any of them know, however, that the emotional journey was just beginning. Iam chooses "Monsters" by James Blunt, which he makes into a tearjerking conversation with his father.
You won't want to miss this one. Watch the full video below and please leave us a Facebook comment to let us know what you thought!

Don't forget to hit the SHARE BUTTON to share this video with your friends and family.