This is probably one of the best sing-offs in the history of television! These talented contestants from The Voice – Australia Season 2 will give you chills and make you lose your mind with their amazing duet! Harrison Craig and Tim Moxey's powerful combo had the audience cheering throughout the entire battle!
They performed a duet on "You Raise Me Up." a captivating and emotionally uplifting song that has resonated with audiences around the world. Originally composed by Rolf Løvland and with lyrics by Brendan Graham, the song first gained popularity when performed by Josh Groban. Its powerful melodies and heartfelt lyrics convey a message of hope, encouragement, and inner strength.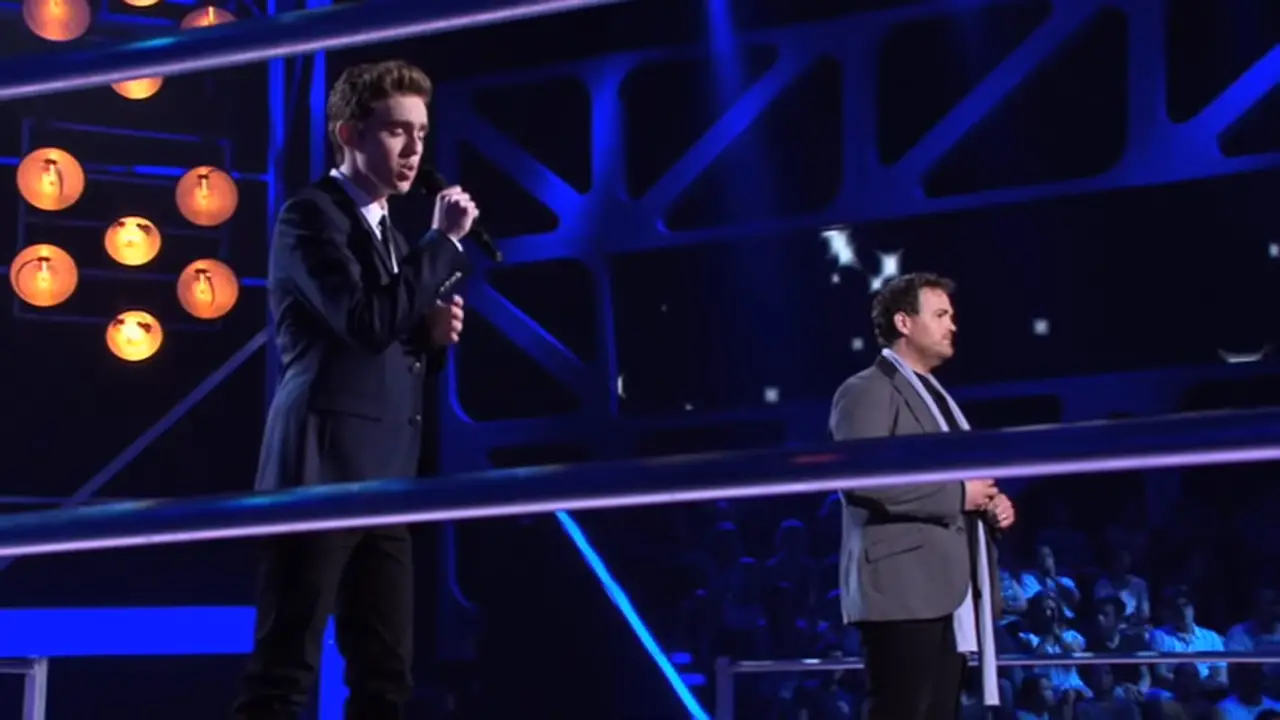 With its sweeping orchestral arrangement and Groban's soul-stirring vocals, "You Raise Me Up" has become an anthem of inspiration, often performed at significant events and cherished personal moments. The song's timeless appeal lies in its ability to touch the depths of one's soul and instill a sense of belief in overcoming life's challenges, reminding us that even in our lowest moments, there is always the potential to rise above and be lifted higher.
Harrison and Tim sing with such emotion and grace that you forget these are amateur artists! Both were absolutely brilliant but Harrison won this battle and he went ahead to become the season winner as well.  Watch the video below and please leave us a Facebook comment to let us know what you thought!
Don't forget to hit the SHARE BUTTON to share this video on Facebook with your friends and family.