Almost all of us have been to weddings. Weddings usually have the same routine – the ceremony, reception, wedding cakes, dances. However, this couple decided to do something a little different from the norm. They took things to a new level when they treated their guests to not only one dance, but two!
After their first dance was over, they did a wardrobe change and stepped out on the floor once again to move to Blake Shelton's remake of the Kenny Loggins classic "Footloose" from the Kevin Bacon movie of the same name. The movie was an instant classic and the song has remained popular for more than three decades.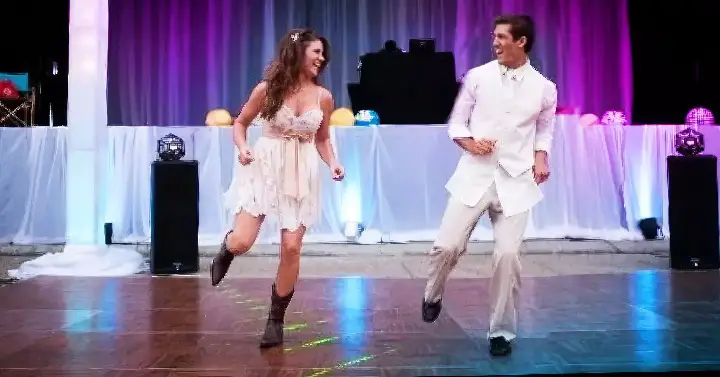 The film was recently remade and country megastar, Blake Shelton, does an awesome job on this re-recording. When Trent and his newly married wife, Annalisa, moved in unison, they gave their audience a performance that will remain with them for a long time!
Their moves are incredible and their chemistry is undeniable. Wait till you see this! Watch the full video below and please leave us a Facebook comment to let us know what you thought!
Don't forget to hit the SHARE BUTTON to share this video on Facebook with your friends and family.