Weddings are the most memorable day of one's life. Knowing that you're getting a partner for life is both intimidating and exciting at the same time. But what's more exciting than that feeling is the party. And this man certainly knows how to throw one.
Christiaan Van Den Berg, on his wedding day, had a fantastic idea for his special day. He wanted to give his bride the surprise of a lifetime. So, he decided that he would prepare a dance routine along with his groomsmen.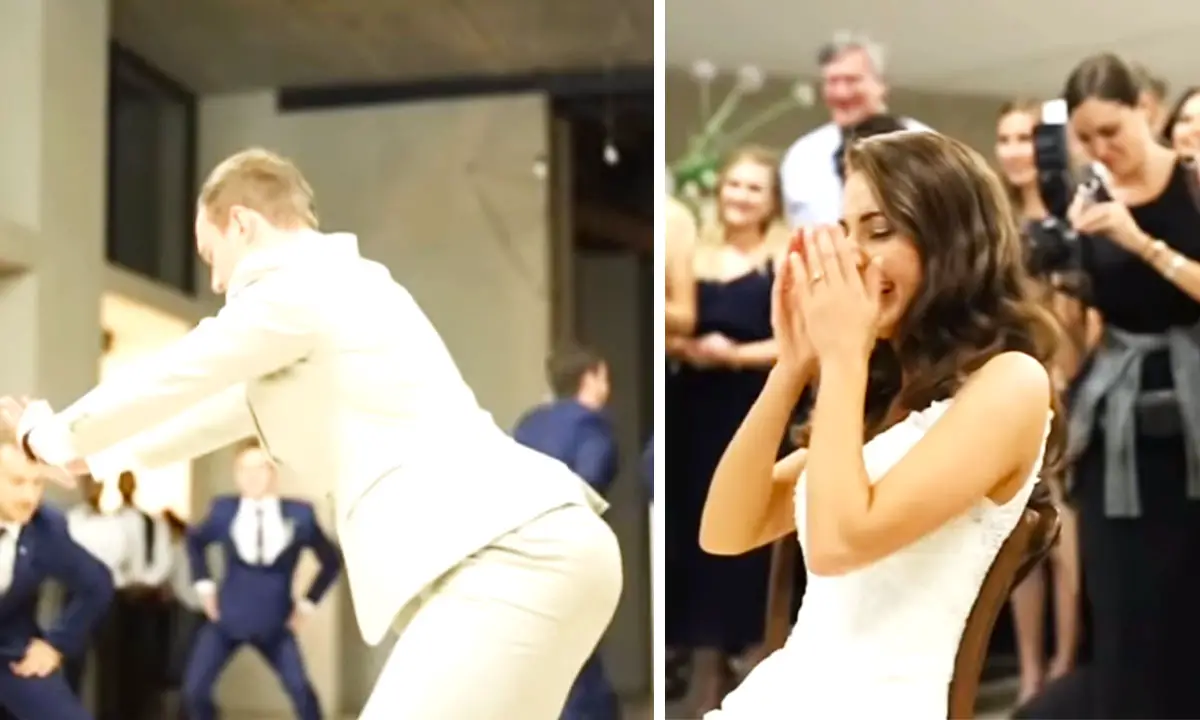 The groom surprised the whole crowd with the funniest, most amazing performance. They dance in a few chart-topping songs, including "Baby one more time" by Britney Spears and "Baby" by Justin Bieber. While the whole crowd cheers for the groom and groomsmen, the bride can't stop laughing.
WATCH their funny dance moves and the people's reaction below.
COMMENT and SHARE if you'd do the same at your wedding.