Dancing bird videos are some of the best if the bird has rhythm and this little guy certainly does. Combine his abilities with a great dance song and you have a video that's fun to watch and, at least for me, brings a smile to my face.
This little guy is Griffi, a 15-year-old Goffins Cockatoo. He's had a pretty traumatic life, including being confined to a small cage in a basement by himself with no toys for five years! He's now with an adopted family that treats him well, but the previous trauma causes him to pull out his own feathers, much like a human would bite their own fingernails.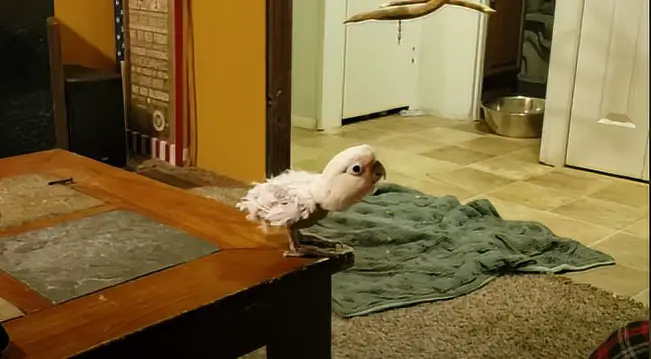 Anyway, this species of bird tends to live 40-60 years, so hopefully Griffi will eventually get over his trauma. In the meantime, it turns out he's quite the dancer when the right music comes on. And the right music happens to be what we have here: Abba's 1975 smash hit, "Dancing Queen."
Griffi proves that he not only understands the song's words, he understands their meaning because he demonstrates that he is in fact a dancing queen (or king, maybe) himself. Watch the full video below and please leave us a Facebook comment to let us know what you thought!
Please SHARE with your friends and family!