The law enforcement agency officers know that some people do not like to obey simple rules. They wouldn't just carry out simple instructions except when forced to. But when the defaulter turns out to be a granny, things can really go bad. A 65-year-old woman was caught on a police officer's body camera misbehaving during a traffic stop, refusing to sign a ticket, swearing, driving off and even kicking the officer as he was trying to arrest her.
The incident started 'when Debra Hamil was asked to pull over in metro Oklahoma City for a broken tail light. She refused to accept an $80 ticket. Instead, she yelled at the officer and drove away from the scene, prompting a pursue. The cop jumped in his cruiser and chased Hamil down. When she pulled over again, the officer confronted her with a drawn gun. When she refused to get out of her pickup truck, the officer tried to pull her out. She began fighting and kicking at him. She appears to kick him at his groin.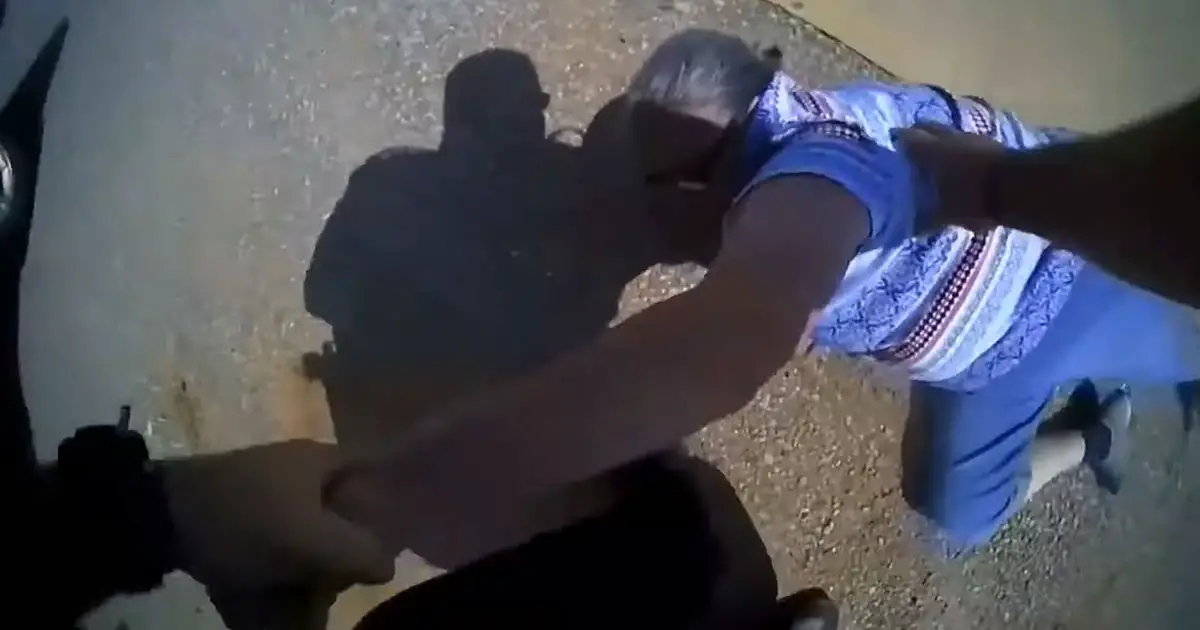 The officer was left with no choice than to fire his taser at the 65-year-old woman to get her to comply. He pulls out his taser and fires at her, leaving her yelling in pain. He ultimately got her handcuffed on the ground. "You did not have to taser me," the woman says afterward while sitting in the back seat of a police vehicle. "You wouldn't comply, you wouldn't get out, and then you tried to kick me. So yes, I did," the officer responds.
And the granny goes "Yeah, I tried to kick you because I'm a country girl." See how she fought back with kicks in the video.

Is the cop action against the granny lawful or awful? Let's hear from you.