Usually, on Christmas, kids expect perfectly wrapped gifts under the Christmas tree. It's fun for them to wake up early on the Christmas morning and open all the beautifully wrapped presents. But this year, the Hayes family Christmas was a bit different.
When Doug Hayes' ten grandkids woke up at Christmas, there were no presents under the tree. The kids were disappointed. But when grandpa took them outside of the house to show them their gift, the ten children were taken aback by surprise. They couldn't believe their eyes when a school bus pulled up on their front yard.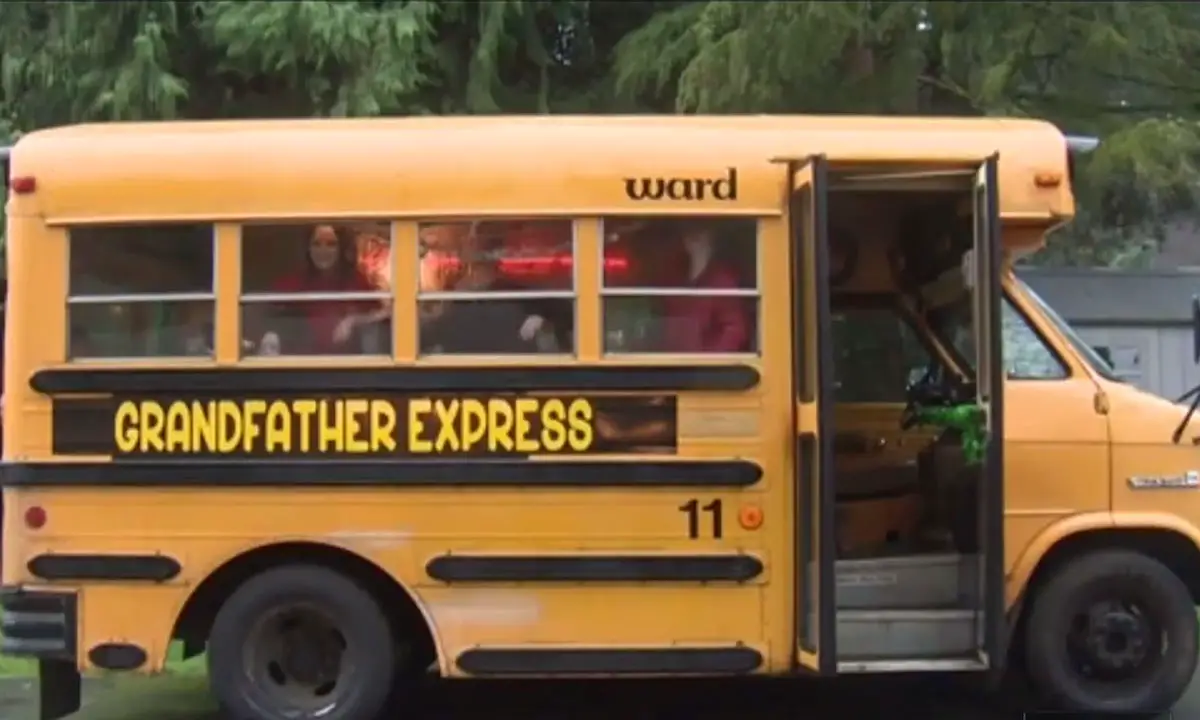 Doug lives Oregon in a house with ten grandchildren. And all of them attend a Catholic school in Gladstone. But the school doesn't have a school bus, so all his grandchildren have to walk a long distance to make it to the school. So, this year, Doug wanted to make it easier for the kids and decided to buy a school bus.
Doug named the bus "Grandfather Express" and revealed it to his grandkids on Christmas day. He then told them that from now on, they don't have to walk back and forth. And that Doug will drive all his grandchildren to and from school every day.
WATCH the adorable kids getting excited over their Christmas present.
COMMENT and SHARE if you love what this grandpa did for his grandchildren.