Receiving gifts is always fun. And with the tradition of Secret Santa, the giving and receiving of gifts have become more attractive.  So, when little Aiden received his Secret Santa gift on Christmas, he was over the moon with joy. But he, along with his parents, didn't know who left the incredible gesture on the front porch for the tiny 2-year-old.
Aiden received a garbage truck from his Secret Santa. But both his parents were confused and bit skeptical about the gift. So, they decided to look into the Ring camera. And they found out it was none other than their garbageman Jose Pleites.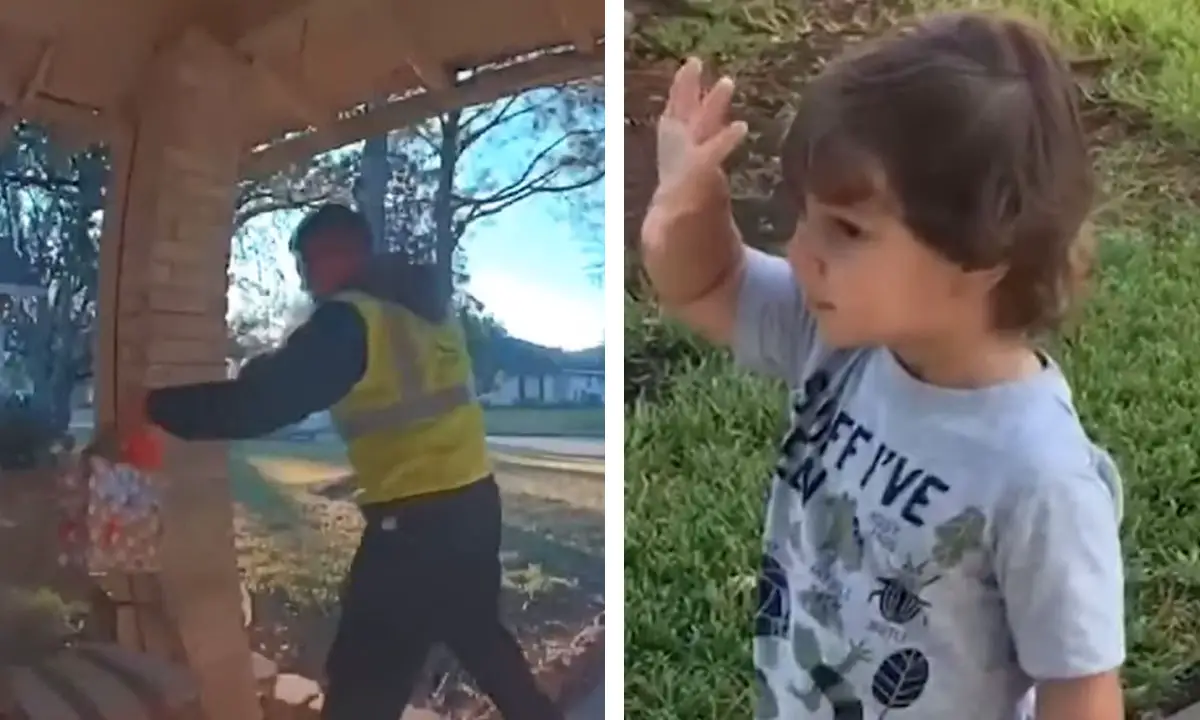 2-year-old Aiden for one loves trucks of every kind. But his absolute favorite is the garbage truck. And he is fascinated by his garbage collector Jose. So, every day Aiden and his mom stand outside in the porch and wave to them.
He's done that every single day and he now knows the sound of the truck. So, whenever he hears it, he rushes outside to wave. He even dresses up as his sanitation worker for Halloween. Seeing Aiden gives Jose a different kind of pleasure and happiness. And he left out the present to show appreciation to the family for making his day, every day.
WATCH the incredible story below.
COMMENT and SHARE if this story melted your heart.