It's fun to watch when toddlers get into a conversation, or maybe even an argument, with adults. Even though it's a little bit of a guilty pleasure–toddlers who argue are certain to become teenagers who argue–it's still a source of entertainment for those of us that will never have to deal with the fallout.
Most baby girls come sassy from birth. But then again, they are the best and most of the best videos you will ever find for a reason. This is by far the cutest one I found on a random day. The cute little baby girl is just so sassy and we can clearly tell that she gets it from birth and it is okay, she is going to need that attitude in the future as well.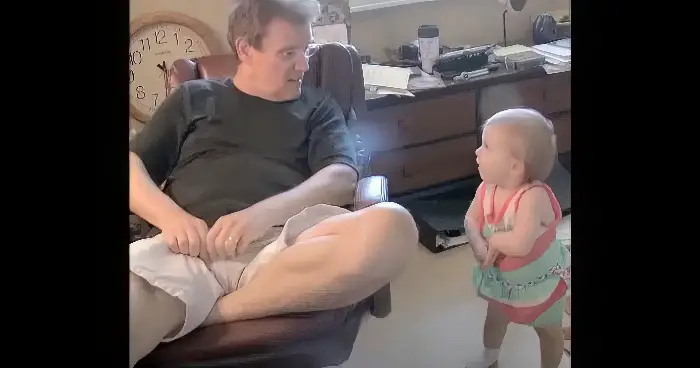 The best part is, grandpa is very supportive of the little one's drama and sass. The grandpa even knows how to best play it off. He is a very chill grandpa and we are all here for it. This video will warm your heart in every way possible and I love it.
So cute. Watch the full video below and please leave us a Facebook comment to let us know what you thought!
Don't forget to hit the SHARE BUTTON to share this video on Facebook with your friends and family.