Georgina Harwood is a brave-hearted grandma from South Africa. She celebrated her 100th birthday by skydiving for the first time in her life.
Though she turned 100, she is still very young at heart. And this wasn't Georgina's first jump, in fact, she has seen her home from this view 2 times before. She first jump in 2007 when she was 92 years old. Her action is an inspiration for every generation. If you are young at heart, no wrinkles and back pain can stop you from having fun.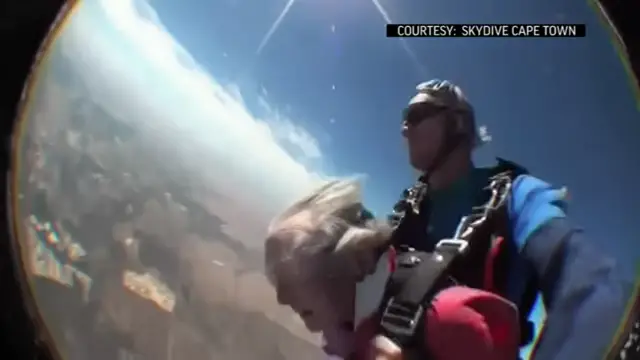 Georgina did what most young people could not do. Her story went viral on the internet as soon as she went for the extreme adventure. The internet was taken away by her courage and love for adventure. She said she had a wonderful experience in an interview.
Watching her live life to the fullest has surely made everyone happy. Watch this amazing story below!
Do not forget to SHARE this with your friends and family!