America's Got Talent always gets some amazing performers on their stage every year. However, there aren't many who leave the judges awestruck.
The Light Balance is one such dance group from Ukraine that managed to amaze the judges with their mind-blowing performances in 2017. The talented men have never been disappointing in any way. They always come in with their light and light projectors and give an incredible show!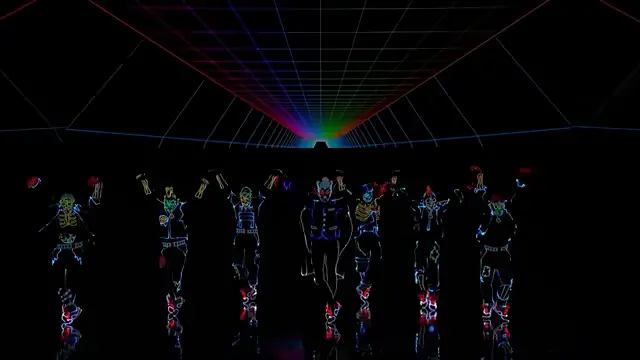 In one of their performances, these dancers wore spooky light projectors and performed without a flaw. Although there was a technical glitch for a short time, their moves were smooth and extremely impressive. The crowd went crazy and the judges were taken aback. These performers danced to Swalla and If It Ain't Love and they were clearly no less than Jason Derulo himself!
And let's not forget that even Simon Cowell gave them a standing ovation! Light Balance definitely has a great future ahead of them. Watch their performance below!
Please SHARE with your friends and family!