Git Up Challenge, the viral dance craze has touch base with every demography. The young, old, male, female and professionals are all taking part in it. The challenge calls for people to record themselves dancing to the latest country rap, hitting #1 on Billboard's latest Hot Country Songs. Who is next on the challenge? It is Fox 46 reporter, Nick Kosir. He is showing us his moves in the Git Up challenge dance.
Nick Kosir, the meteorologist who raps to give the weather information in an entertaining way has also joined the viral dance craze. In this video, he shows off his moves in Fox 46 Charlotte newsroom as he dances to The Git Up by Blanco Brown. Although, he had down a few dance challenge like "Switch It Up" challenge, "Slide Like This Challenge" and even dances with Mr. Hot Spot in the newsroom, this is one of my best. Nick Kosir has got us covered on seasonal dance challenges.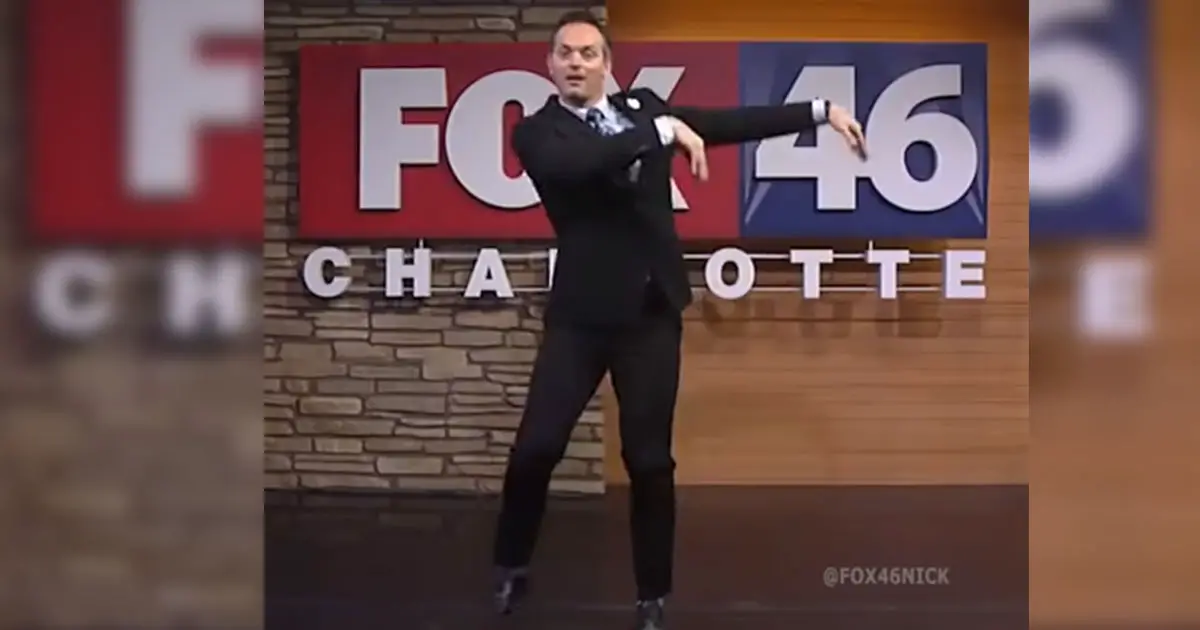 In this contagious track that makes you want to dance along, Nick does perform the four steps required for this dance with so many swags. His Cowboy Boogie, Hoedown, Butterfly, and Two-Step are so smooth. I am almost certain he took a break from work to cool off with Git Up. This particular dance video has received more than 5.6 million views on Facebook.
The best Git Up version I have ever seen. It beats the men in blue (cop) version.
Did he kill it or nah?
SHARE this epic dance to the world!