If you ask parents of your favorite singers, I'm sure they'll say that their kid was singing before they were even talking. This quality is what makes a person an artist— innate talent and lots of practice! And if you ask me, this little girl has it all.
Violet Ogea is only a tiny toddler. Moreover, she's only just learning her ABC's. If you remember learning or teaching a child the alphabet, there is an effortless way to do it. By singing it, of course! But this girl gives this method a twist.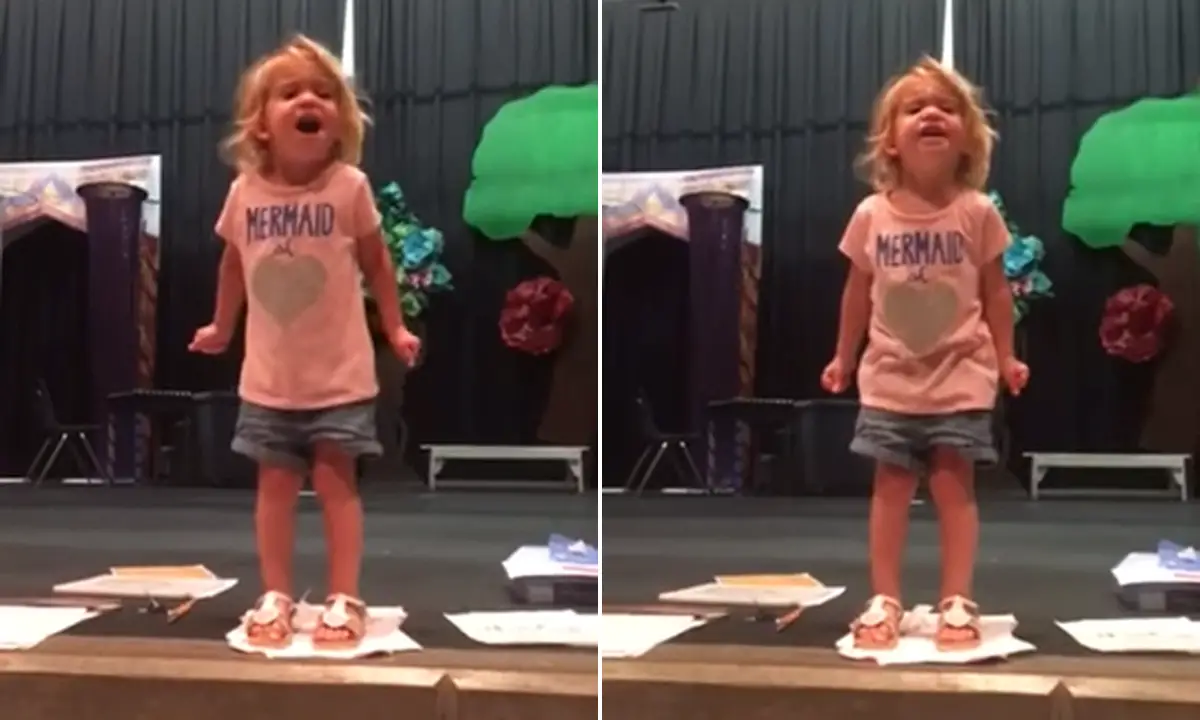 Little Violet is on stage. This must have been what inspired the tiny girl to give a big performance. The little tot belts out her ABC's. And she sounds like an absolute diva! It seems impossible that such a small person could hold such a tremendous voice. But she sings with so much vigor and enthusiasm that you'll forget that she's only singing her alphabets. Watch her video below:
And please SHARE this with your friends and family!
What do you think?