Most parents think their children are funny when they're singing, but here's a girl who really is!
The "ABCs Song" is a classic children's song that teaches the basics of the English alphabet. It's a great way for young children to learn their ABCs because it helps them to associate the letters with their corresponding sounds. It's usually sung to the tune of "Twinkle Twinkle Little Star" and has been a favorite among children for generations.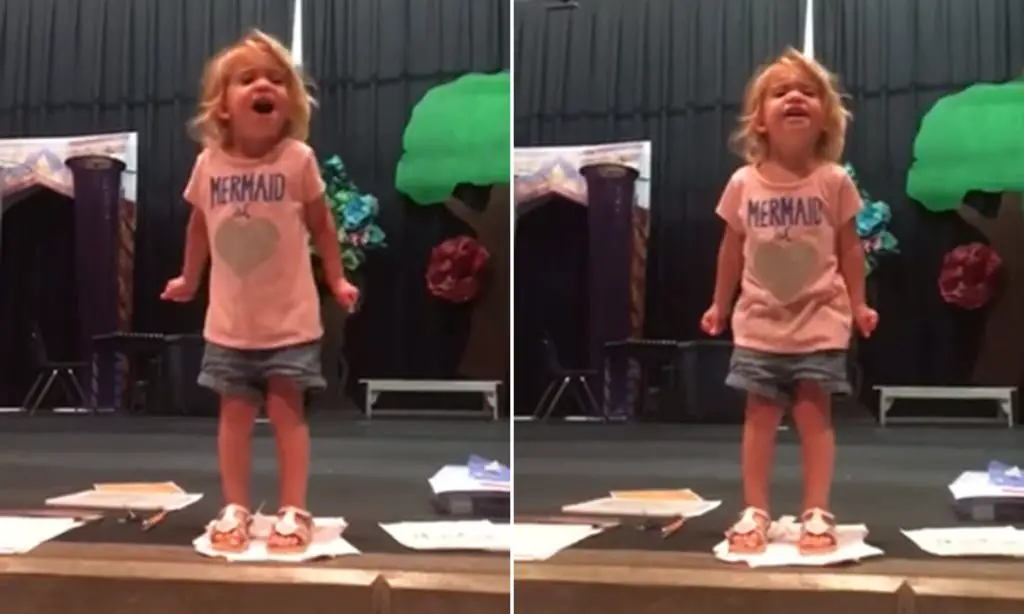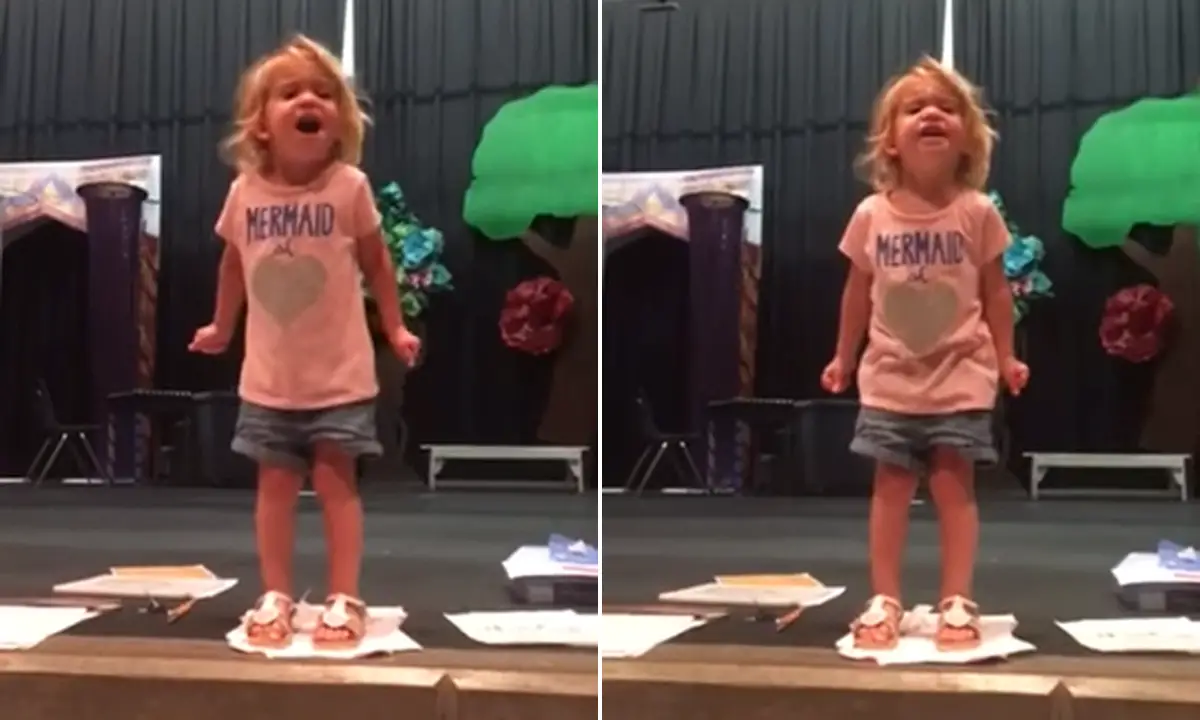 Well Violet Ogea is a toddler who's just learning her ABCs and her parents have taught her the ABC song. She's performing on what is appears to be a school stage, which is what must have inspired Little Violet to give such a big performance. The little tot belts out her ABC's with showmanship that could be on a Got Talent show.
Her vigor and enthusiasm will make you forget that she's only singing her alphabet! Watch the short video below and please leave us a Facebook comment to let us know what you thought!
Don't forget to hit the SHARE BUTTON to share this video on Facebook with your friends and family.