Most parents think their children are funny when they're singing, but here's a girl who really is!
Violet Ogea is only a tiny toddler who's just learning her ABC's. Most of us don't remember that long ago, but we certainly do remember the song we learned as a tutorial. But this girl gives the "remember it as a song" method a twist.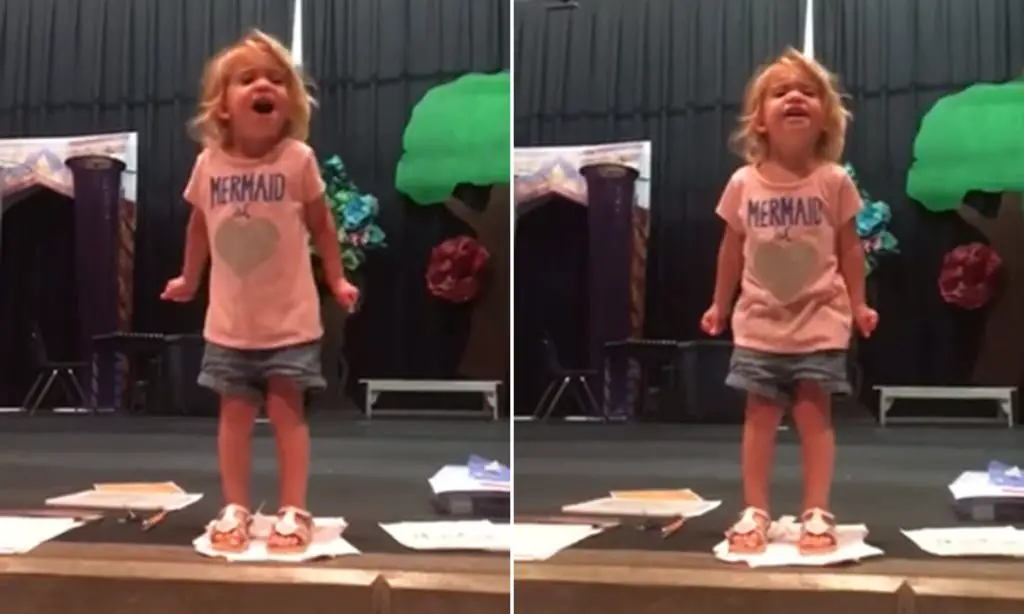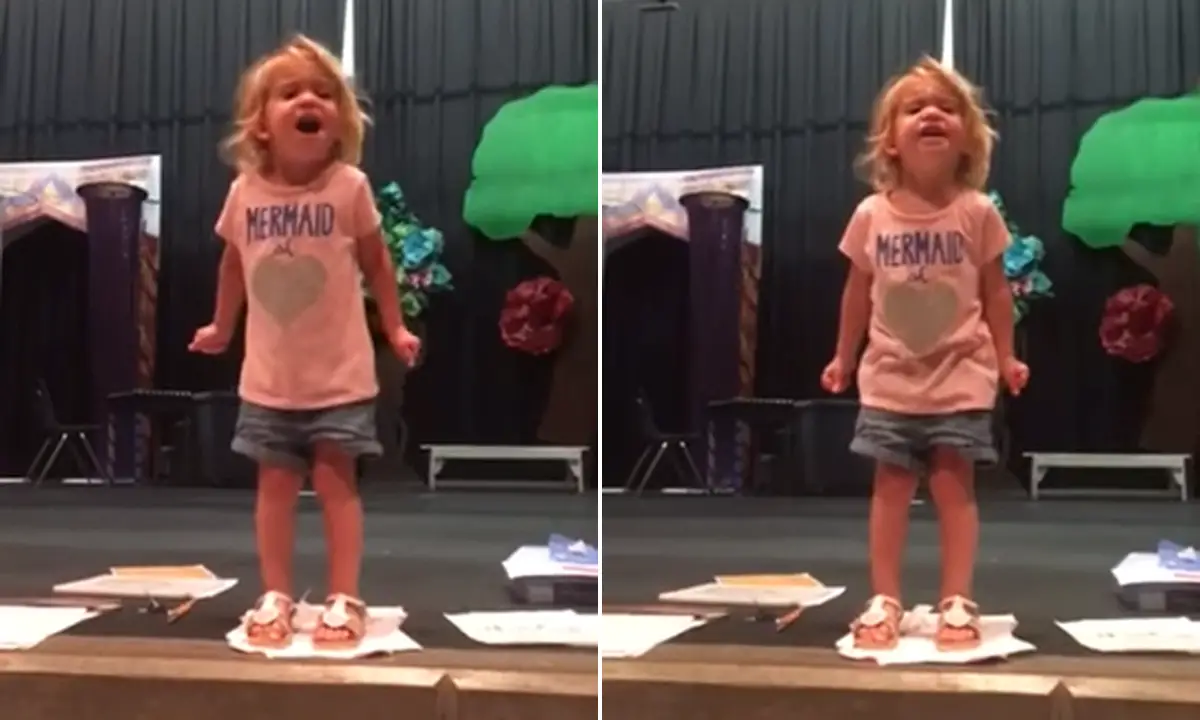 She's performing on what is obviously a stage, which is what must have inspired Little Violet to give a big performance. The little tot belts out her ABC's with showmanship that could be on a "Got Talent" show. Her vigor and enthusiasm will make you forget that she's only singing her alphabet! Watch her video below:
And please hit the button to SHARE this on Facebook with your friends and family, and don't forget to tell us what you think in the comments!