Fads and trends make humans do strange things. In this case, a particular dog was making headlines on the news. A dog named Conan was a crucial part of the military team that successfully lead a raid, which took down a leader of a major terrorist group. This led to a frenzy of people getting similar breeds of dogs to Conan that include German Shepherds.
Although German Shepherds can be lovely pets, they are a bit high maintenance. If you are considering getting this breed of dog, make sure you have the time and patience to train and provide them the exercise they require. Unfortunately, people don't realize this. And because of fad buying, this adorable pup was abandoned in the side of the road in a kennel.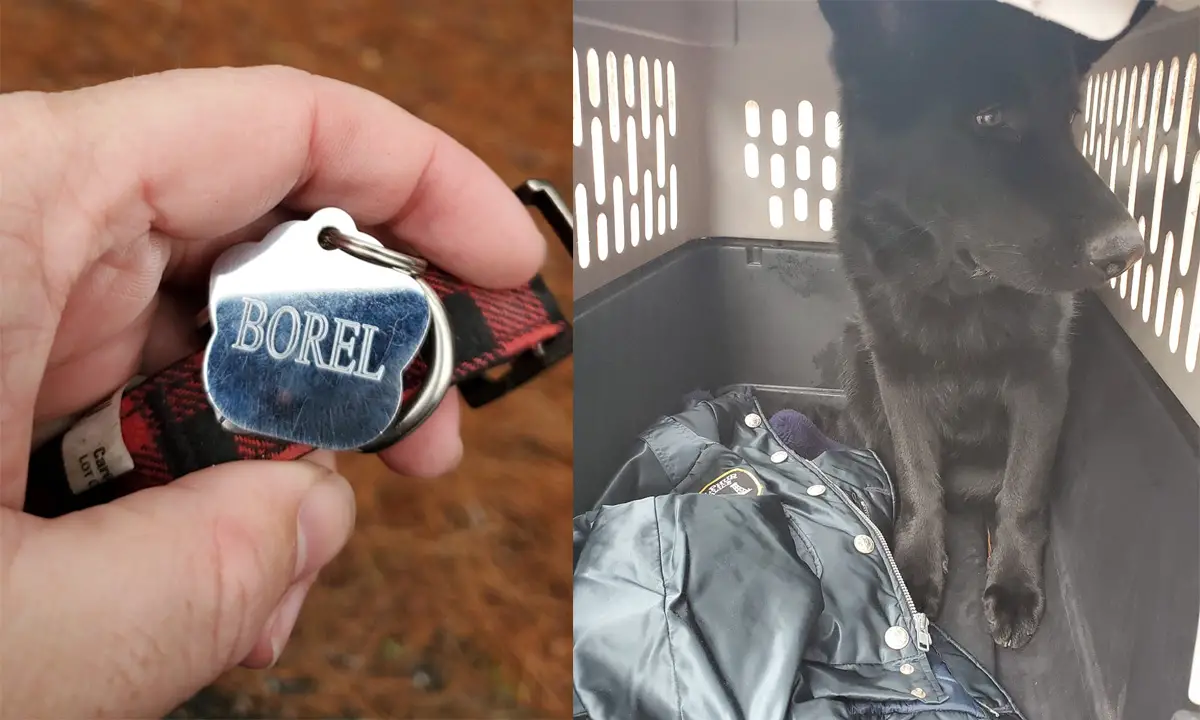 Richard Jordan was driving down the Louisiana road when he spotted a kennel on the way. He went to check it out and found a beautiful but scared German Shepherd dog who refused to come out of the crate. So, as he was waiting for animal rescue to show up, Richard worked on gaining the pup's trust. Moreover, he discovered that the dog had a collar with the name 'Borel' engraved on it. Furthermore, they later found that the dog came from a Dallas breeder by the microchip he had. The man who found the dog thinks that Borel was deserted because "these dogs are too much for an average person."
What do you think? Please COMMENT and SHARE!