If there's one thing the proliferation of talent search TV shows has proven, it's that there are lots of talented kids all around the world. Well here's a young girl in Germany that I'm sure will knock your socks off.
11-year-old Georgia Balke from Bremerhaven, Germany, had been a fan favorite all season. She started the year with a 60s ballad, "House of the Rising Sun." Strangely enough, the judges actually voted Georgia off of the show earlier in the year but votes from the viewers brough her back. Talk about a comeback!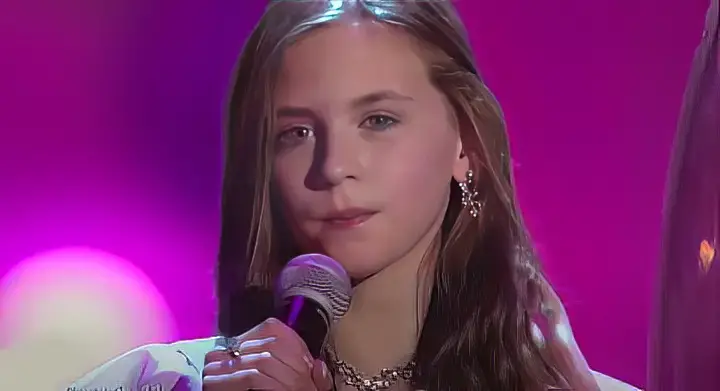 For the finale, Georgia chose Elvis's classic "Can't Help Falling in Love," and she did a fantastic job. Afterward she cheered with her "coaches" Michi Beck (left) and Smudo from the Fantastischen Vier.
The actual award was not announced that night but later in the week. In another strange twist, Georgia could not be present because she was in quarantine for Covid! Watch the full video below and please leave us a Facebook comment to let us know what you thought!
Don't forget to hit the SHARE BUTTON to share this video on Facebook with your friends and family.