We have seen a lot of amazing videos showing beautiful bonds between dogs and babies; but this one might just take the cake! My heart melted when I saw this little baby taking a peaceful nap, but then her four-legged sibling came into view and I was a goner!
The little puppy, Callie, was rescued by the owner, who found her tied to their fence. The owner guesses she's a mix of pit bull and chihuahua and says, "She's the sweetest dog we have ever had."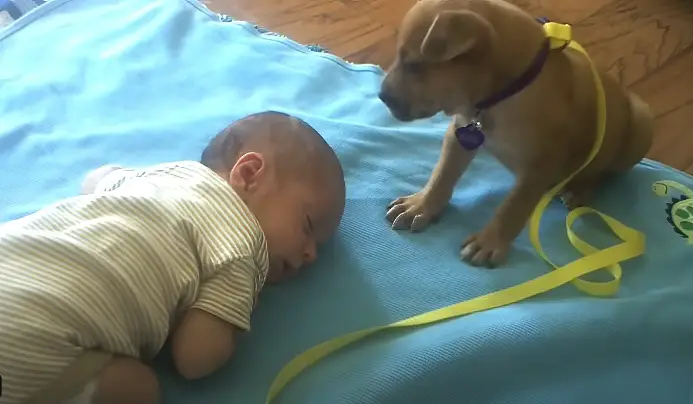 Here Callie watches her sleeping sibling for a while, but she can't seem to keep her eyes open either. Thank goodness their mother decided to capture this precious moment on camera for us!
You're going to squeal when you see this little pup doze off next to her brother, Ian. This video went viral when it was posted, gathering an unbelievable 140 million views. Want to know what happened to them later? The owner posted a follow up at this link. Watch this incredibly adorable video below and please leave us a Facebook comment to let us know what you thought!
Don't forget to hit the SHARE BUTTON to share this video on Facebook with your friends and family.