Farting in public is often regarded as a taboo subject. You always give an eye to your friend when you hear the offending sound. Many people forget that it is actually a very natural process. It is hard to accept, isn't it?
But when you see how this hippo in the clip below embraces it, you are going to be in total hysterics! This flashy hippo is not in the least bit shy and his antics are really funny to watch. He emerges out of the water at his pace. And at the bank of the pond, he stands to let the did be done. The audience broke down in laughter after watching his farting act.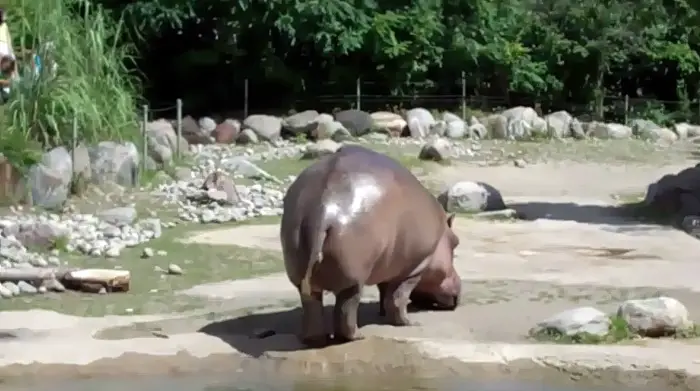 He is named Harry and he is not scared of anything. Many people were gathered around his enclosure to take a close look at him. When Harry came out of the water, everyone scooped in even closer.
But then Harry let one rip! A big one! Many people have even commented that his fart sounds like a lawnmower or a chainsaw. Watch this hilarious moment below and please leave us a Facebook comment to let us know what you thought!
Don't forget to hit the SHARE BUTTON to share this video on Facebook with your friends and family.