Some people can lead themselves to be a hero without even wanting to. And, as the saying goes, not all heroes wear capes either.
Rachel Craddock is a gas station attendant at a Citgo branch in Inverness, Florida. She was on a regular shift at work when a very eventful incident took place. A man walked out of his car and went shopping inside. However, Craddock noticed a woman crawl out of his car. She looked severely injured. Rachel took notice of the woman's situation as she went to the employee's room asking for help.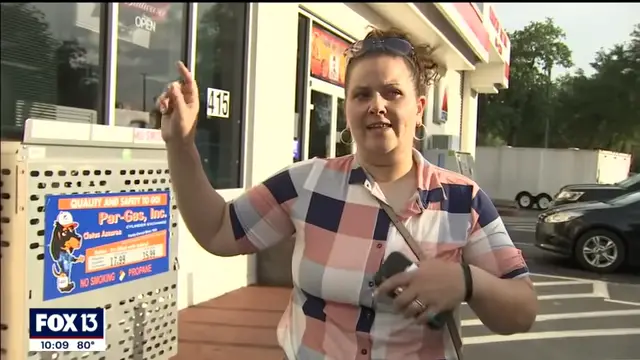 She helped the injured woman call for help. The man who kidnapped her had run away by then. Whatsoever, the culprit, Cody Jackson, got into a fight with the victim at a home in King Charles Circle. The police caught him right after. As for the victim, she was immediately rushed to the hospital.
Rachel definitely played a great role in this incident. She really saved that day. Watch the full video below!
Please SHARE with your friends and family!