When Gabe Adams was born in Sao Paulo, Brazil, he had no arms or legs as a result of his Hanhart Syndrome. Because of his condition, his mother abandoned him. Gabe ended up in an orphanage.
Meanwhile in the USA, a mother in Kaysville, Utah, happened to see Gabe's photo in a grocery store. That woman, Janelle Adams, knew she needed to adopt that little boy into her family, even though she already had 13 kids. What happened next will touch you to your core.
Janelle and her husband Ron brought their new son home. Gabe's disability presented them with some challenges they had never faced before. But the loving parents still managed to make him independent. Gabe gets no free rides or special treatments. He does everything on his own. It has been around 17 years since the kid joined his family and he has already flourished to a great degree.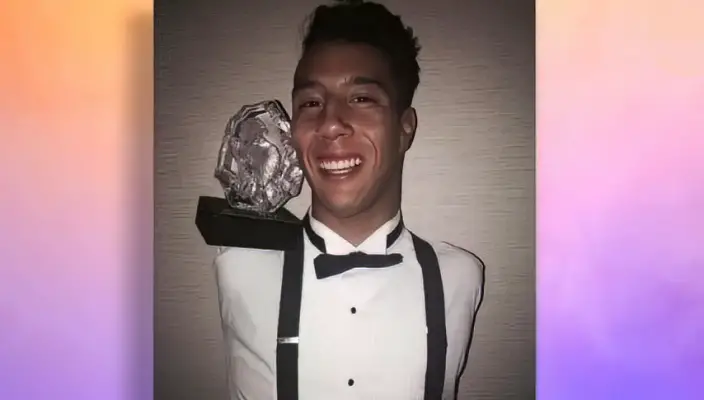 Gabe didn't really have any friends, so–unbelievably–he tried out for the school dance team to try to find some. He found that his lack of limbs actually allowed him to be a better break dancer than most of the others.
Watch how, time after time, he turned adversity into advantage. His story is nothing less than inspirational.
Watch the beautiful story below and please leave us a Facebook comment to let us know what you thought!
Please hit the SHARE BUTTON to share this video with your friends and family.