An animal a day will melt your problems away… And what else do you need when you have two in one picture!
The little boy was out for a daily walk with his owner on New York's Wallstreet. But something else drew his attention. Or, perhaps, someone else…. The little Frenchie puppy came over to say hello to the NYPD horse. Moments later, onlookers capture their two's beautiful friendship.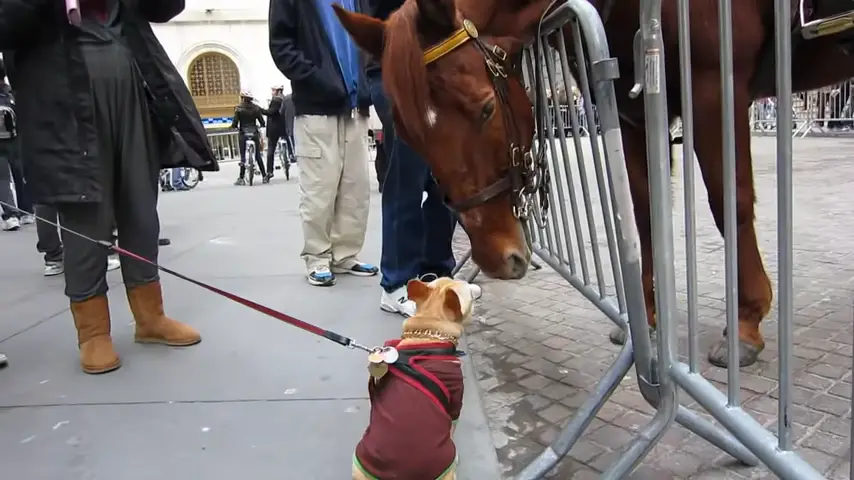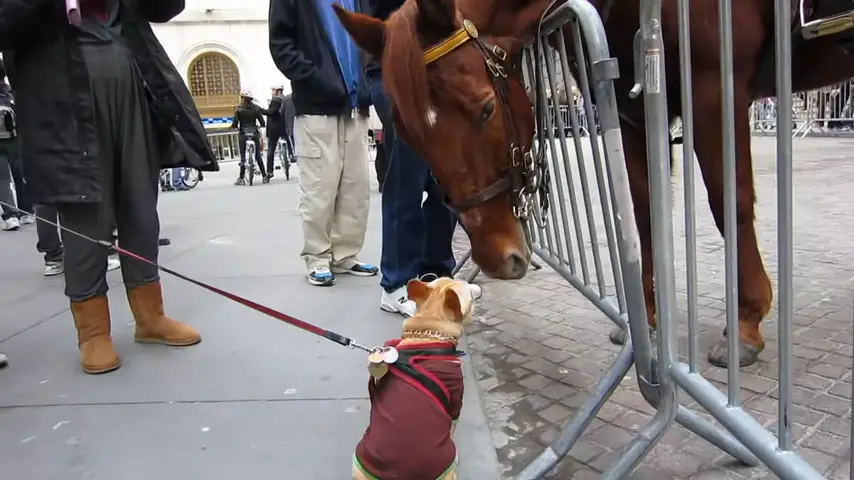 The adorable little pup begins to jump around the horsey in an attempt to get some attention. And it was love at first sight as soon as the horse laid eyes on him. He is so gentle yet loving to the boy. He obviously wanted to play with him. But, because he was on duty, he maintained a strict professional demeanor.
Click on the video to see how the friendship unfolds.
Share it away to make someone's day a little brighter…