There have been times in all of our lives when we encounter cute and fuzzy animals in public places. After all, the world is home to all of us equally. It just so happens that we humans just have progressed enough to construct giant buildings. Then call it "ours".
Usually, these stray creatures are either dogs or cats. Well, the story below paints a different picture, though they fairly adorable and extremely cunning. Do we have a guess? Oh yes, it's none other than the sly fox. Gary Sines, the builder from Chessington, was enjoying a pint with his partner in The Star pub. It's one of those newly built, modern beer gardens located in Malden Rushett, London.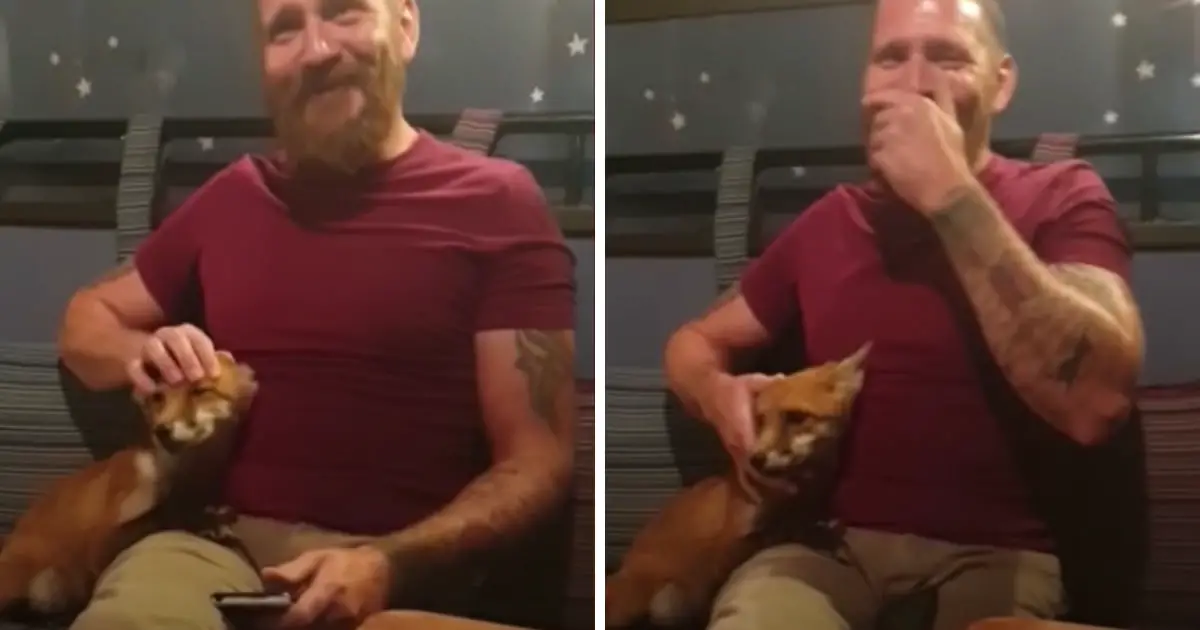 When an unconventional fellow decided to join the couple. The fox approached Gary like he was an old pal and cuddled up close. Though it may all sound very strange to some of us. Urban foxes are quite famous in parts of London. Furthermore, these skillful creatures are instrumental in maintaining the rodent population in the city. Overall, the interaction is exciting and never seen before.
Please press play and enjoy this lovely brush.
Kindly share the video with your loved ones.