Being a parent is not an easy job, but it sure is fun to see your kids laughing and full of joy. Hence, parents come up with all sorts of silly games and activities. Especially, dads, they love to goof around with their child.
Lincoln Elementary School in Wyckoff, New Jersey has a program for the parents as  "Wyckoff Dad's Night." The show has gained enough fame to have its own website for that we have the fun-loving dads to thank.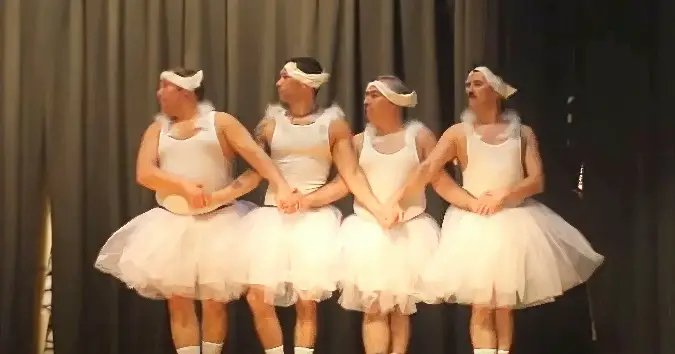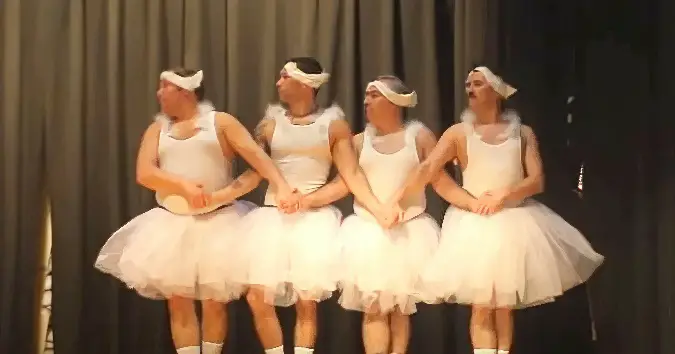 The school has over 60 dad's performances so far. The clip features one of the fun acts. Ballet takes years and years of practice just to be able to execute the basic moves. However, these dads just want to enjoy their night and make their children laugh.
These dads enter the stage to perform "Swan Lake" dressed in white tutu skirts and veil headdresses with socks instead of shoes.  "Swan Lake" is a classical ballet about a prince who falls in love with a beautiful swan princess cursed by an evil sorcerer. These dads look like anything but swan princesses! But they act is highly entertaining and the loud cheers from the crowd tells you it's good. Watch the hilarious video below and please leave us a Facebook comment to let us know what you thought!
Don't forget to hit the SHARE BUTTON to share this video on Facebook with your friends and family.