The society always has certain prejudices against the mentally and physically challenged. More so, people tend to look down upon their parents too. But since their lives already have so much to deal with, we must learn to be more sensitive and educate ourselves about such disabilities. After all, they just want to be treated equally.
The video below features Avah, a 4-year-old from Northern Ireland, who was born with spina bifida. It is a condition which occurs when the baby's spine and spinal cord are underdeveloped. The physical or mental obstacles caused by spina bifida differ from case to case. Little Avah had never taken a step before but as she walks down the aisle, the room bustles with words of astonishment and encouragement.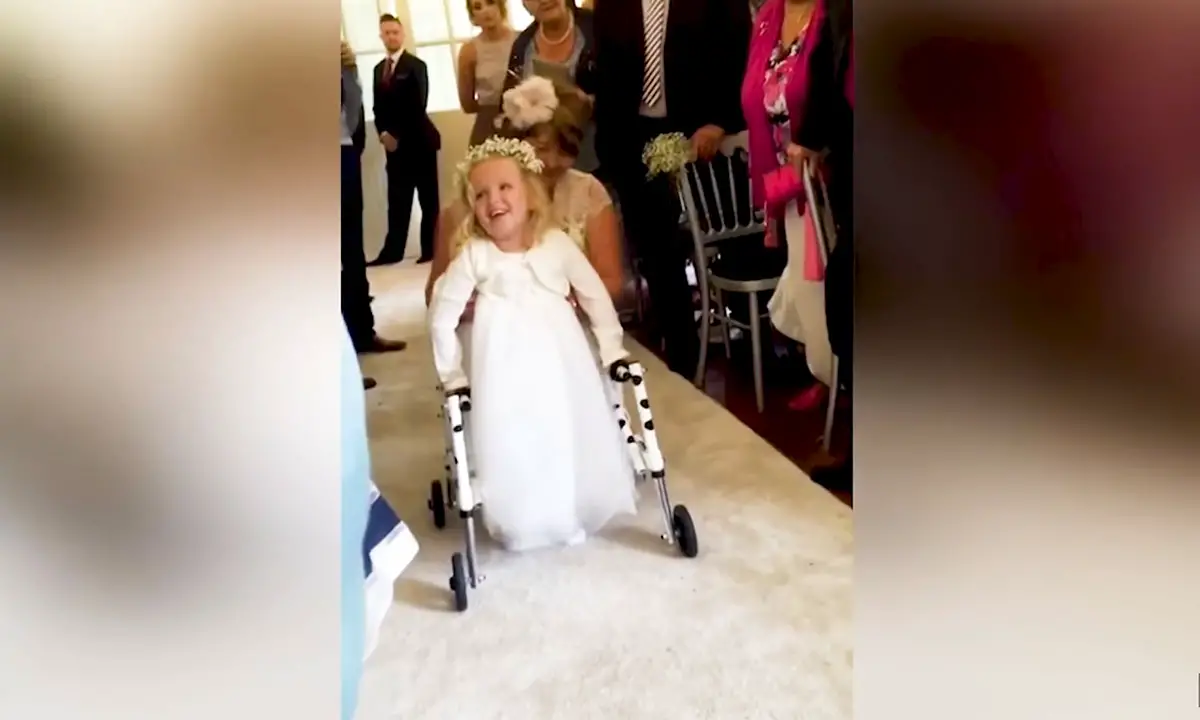 WATCH the inspirational video of Avah's radiant smile as she takes her first steps as her Mother's flower girl.
COMMENT your thoughts on this heartwarming video. We hope Avah continues to smile as brightly as she does in the video. Do not forget to SHARE this video with your family and friends to spread Avah's joy!