We're used to seeing very good singers on the Got Talent shows and here's a little 12-year-old girl who doesn't disappoint. I think you're going to like this one.
She goes by "Fayth" and she's from Swindon, England. She said she's "nervous and excited" about making it to the Britain's Got Talent auditions. When asked how she felt when she woke up this morning, she answered she wondered, "Is this even real? I started pinching myself–this isn't real, I can't be doing this!"
But doing it she is and, after a wonderful introduction that showed how much personality she had, she launched into the 1968 Credence Clearwater Revival hit "Proud Mary." And that's definitely when the show started.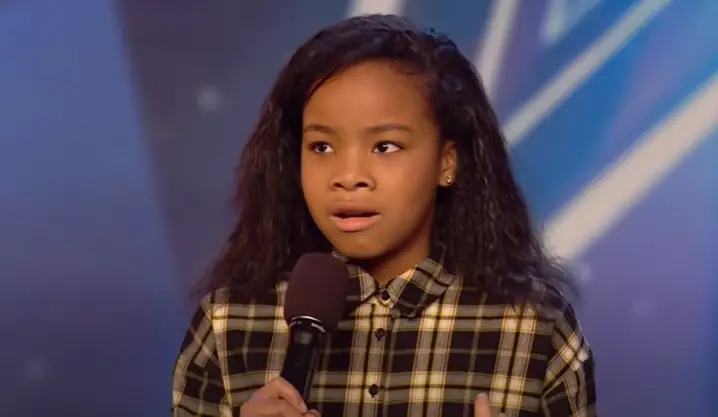 Fayth quickly gets into her performance, giving us great facial expressions and moving to the song as if she was channeling another great performance of the song: that of Tina Turner. She soon has the judges and the audience dancing in the aisles and it's clear this girl is going places.
Once she's finished, in addition to a standing ovation from the entire auditorium including the judges, she gets the biggest prize of all: Simon's Golden Buzzer. This is one of the best BGT auditions I've seen. Watch the full video below and please leave us a Facebook comment to let us know what you thought!
Don't forget to hit the SHARE BUTTON to share this video on Facebook with your friends and family.