Music is a magical instrument that connects people together. Here's a video I think you'll love, where music provides a father/daughter connection that made the internet swoon.
St. George, Utah, actor and model Dan Fowlks is a father of two who loves his children so much. Aside from acting, he also plays the ukulele and sings with a beautiful voice. One night, he decided to serenade his baby daughter with a lovely song. Dan sang the classic Bobby Darin song, "Dream Lover," in a ukulele version while his daughter, Nova Lin sits on the bed.
Nova Lin's face lights up with a smile as her father sings her a song. She crawled up to the edge of the bed to sit in front of her father and started clapping. Apparently, this wasn't enough, and she started to nod her head in the beat of the song. Dan can't stop himself from giggling with all the energy she's giving.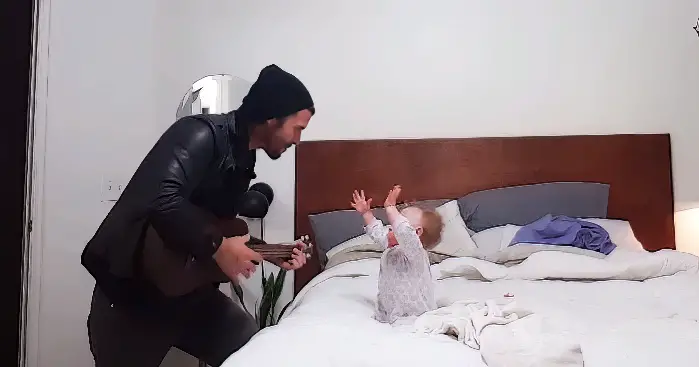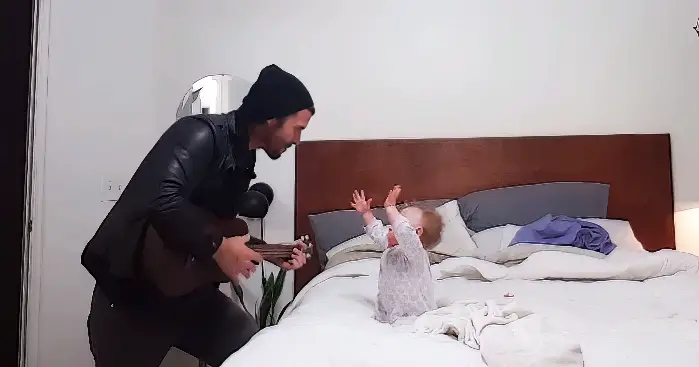 She was really into the music and her father had to lift his knees up to make sure that she doesn't fall off the bed. The adorable moment was recorded in a video and was uploaded online. Nova Lin is clearly Dan's number one fan as she looks at him with so much love and adoration.
When Nova Lin was born, Dan posted a photo of her on Facebook with the captions: "Another girl to sing to, dance with, pretend with and grow with. Welcome to the world Nova Lin Fowlks, I will do my best to make it as pleasant and joyful as possible!"
It looks like he is definitely staying true to his words! Watch the adorable video here:
Don't forget to leave a comment and share this post with your friends and family!