Family Feud is a fun American television game show where two families compete against each other to name the most popular answers to questions in order to win cash and different prizes. This show was created by Mark Goodson and it has also won many awards over the years. The game is popular for some shocking but hysterical answers!
The following video features a woman who is supposed to answer a question asked by the hilarious host Steve Harvey. But she shares a little too much when and the host cannot hide the shock on his face! You're going to crack up when you see his reaction! A ridiculous expression for a ridiculous answer! This made me laugh for quite a while!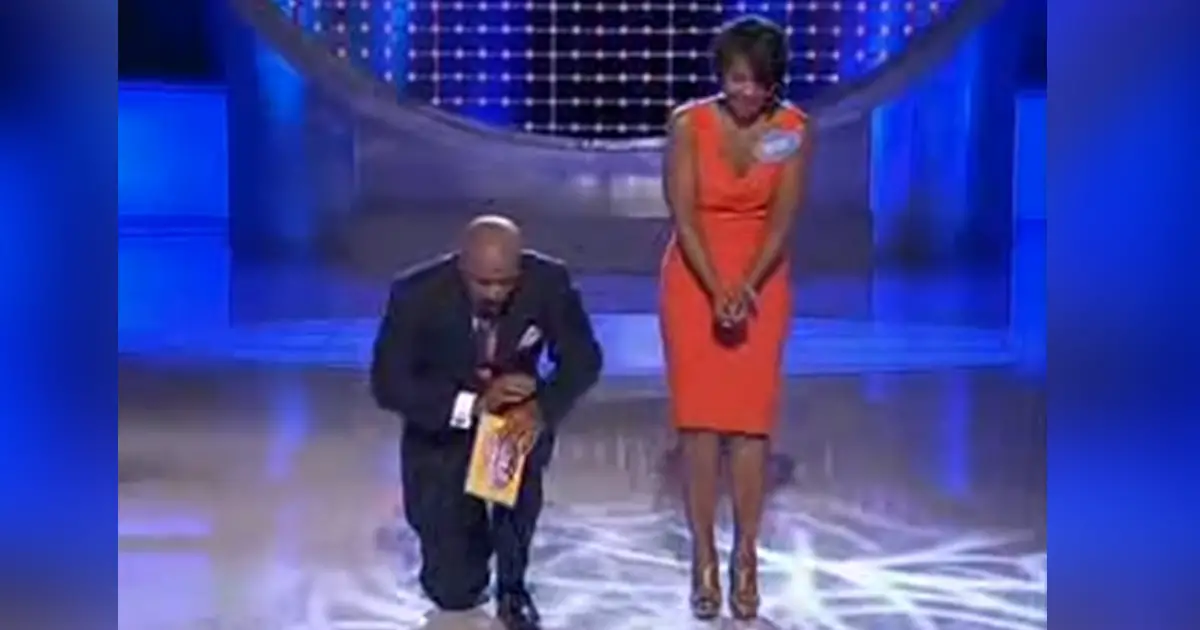 Watch the video below. Did you find it hilarious? Share your thoughts with us in the comments section!
Please SHARE this funny clip with your family and friends!