Jackie Evancho took the world by storm with her incredible voice on America's Got Talent when she was a child. But then she fell into some dark years, developing the eating disorder anorexia nervosa and breaking her back in a car crash when she was 20. To make these problems worse, she discovered that her anorexia had caused osteoporosis and her bones were extremely week.
But over the past couple of years, Jackie has gotten treatment for anorexia and her back has healed. She's working with a therapist and nutritionist to keep her healthy and deal with her diseases. And now, the 22-year-old is back making music–and the result is stunning.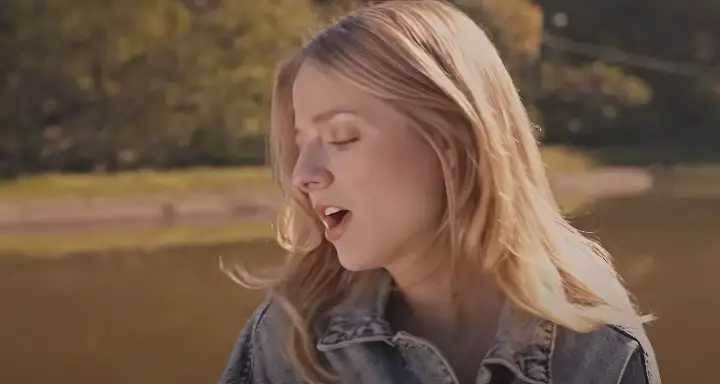 In this video, Jackie performs Joni Mitchell's classic, "Both Sides Now," a classic folk song written by Joni Mitchell and first released in 1967. The song has since been covered by many artists, including Judy Collins, who recorded the most successful version.
As always, her voice is spot-on and her haunting melody evokes the pain she's experienced but also the hope she has for the future. Congrats, Jackie. Watch the full video below and let us know in the Facebook comments what you think of Jackie's comeback.
Don't forget to hit the SHARE BUTTON to share this video on Facebook with your friends and family.