A lot of us don't like eating vegetables. Broccoli is no doubt one of the most hated vegetables in the world, at least by kids. Though it is full of incredible nutrients and is very good for your health, quite a few people don't seem to be a fan of it. And as this funny video shows, in addition to those humans, there are some of our avian friends who hate it as well.
Just wait till you see what Eric the cockatoo feels about broccoli. His hilarious reaction is going to crack you up for sure! This precious cockatoo is one of the most popular birds on the World Wide Web. Often known as The Legend, this bird hates eating veggies. His vet asked his parents to incorporate broccoli into his diet, but Eric is having none of it.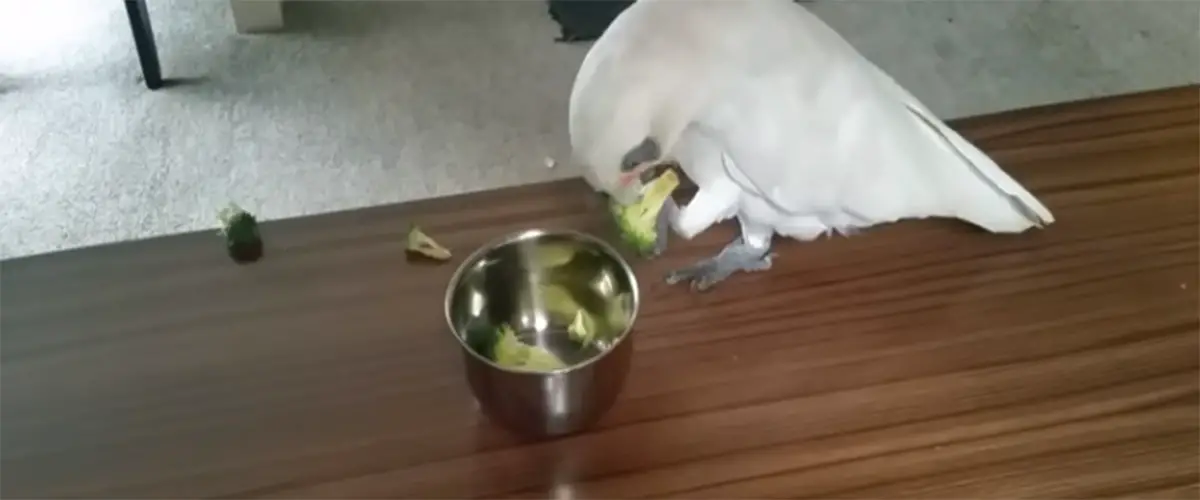 Whenever his poor mom tries to gives him some greens, he shreds them to pieces! He even throws the bowl to the ground and curses at her! It's fair to say that he isn't pleased about what his owner has served for him.
The crazy cockatoo has lots of followers on his YouTube channel. His outbursts have earned him millions of views too. Eric's mom is just as famous in these videos because of her scolding of the bad bird. Watch the full video below and please leave us a Facebook comment to let us know what you thought!
Don't forget to hit the SHARE BUTTON to share this hilarious video on Facebook with your friends and family.