In a time when the world can go crazy over some new twerking song, it's good to remember the talent and dedication that lies in the art of actual dancing. The kind of dancing that doesn't involve just the rear-ends going side to side but includes an actual performance that has been planned, choreographed and honed to perfection.
Take high-kick dancing for example. The beautiful art form takes hours and hours of practice just to memorize the steps. Then the team has to move towards synchronization. This captivating form of dance looks effortless from afar, but behind the scenes, the pressure is immense. To line up and not miss a single beat while you maintain the posture, the smile, and most important of all, synchronize.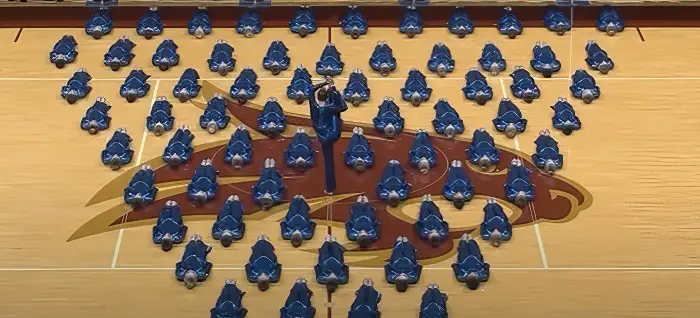 A troupe of girls from Carroll High School, Texas, called Emerald Belles, gave out one of the best performances of all time. The girls walked in a matching ensemble, and as soon as the music began, so did the mind-boggling routine. At one point, the group disperses into the stage, and it's hard to keep up with the dancers. You blink, and there go so many mesmerizing steps.
Watch the full video below and please leave us a Facebook comment to let us know what you thought!
Please hit the SHARE BUTTON to share this video with your friends and family.