Frank Sinatra and Elvis Presley are two of the most famous musicians of all time. Both were icons and when they came together this one time, it was magic.
While Sinatra was about the biggest name of the Swing/Jazz post-WWII era, Presley was the undisputed king of Rock and Roll. "It was a great coup to put the heartthrob of the new generation and the heartthrob of the current generation on television together," said Frank Sinatra, Jr., who provides an intro to this clip along with his sister Nancy.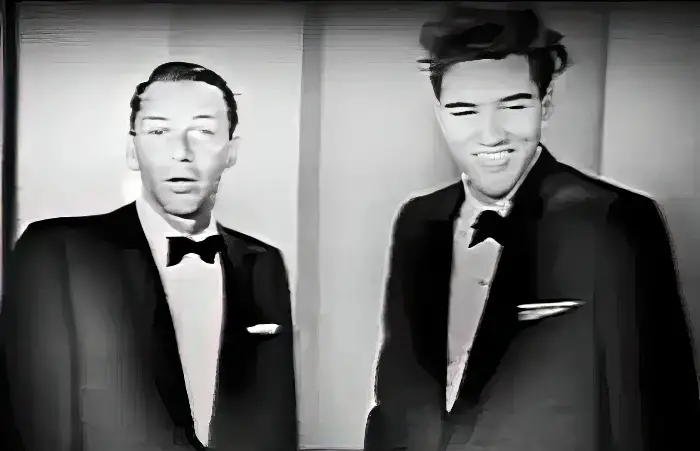 Presley had just finished his time in the army in 1960 and Sinatra hosted a "Welcome Home Elvis" show for Elvis. The nation was spellbound watching these two superstars together at one time.
For one night only, the world got to witness something exceptional: Sinatra, who wasn't very fond of the rock and roll, perform alongside the King in a once-in-a-lifetime duet where each sung the other's song. It was pure genius. WATCH the vintage footage of the music legends performing together below and please leave us a Facebook comment to let us know what you thought!
Don't forget to hit the SHARE BUTTON to share this video on Facebook with your friends and family.