Sometimes, even when you know something's not exactly real, you still want to believe it almost could be.
Through a combination of live performance and artificial intelligence video, performing company Metaphysic (in the form of its two founders, Tom Graham and Chris Ume) brought Elvis to life for an unbelievable show on the big screen in front of the America's Got Talent judges. Neither the audience nor the judges could believe their eyes!
Metaphysic's website says it is "pioneering the future of hyperreal AI-generated content and, through mainstream entertainment, we are keen to show the world what can be achieved when entertainment and technology combine."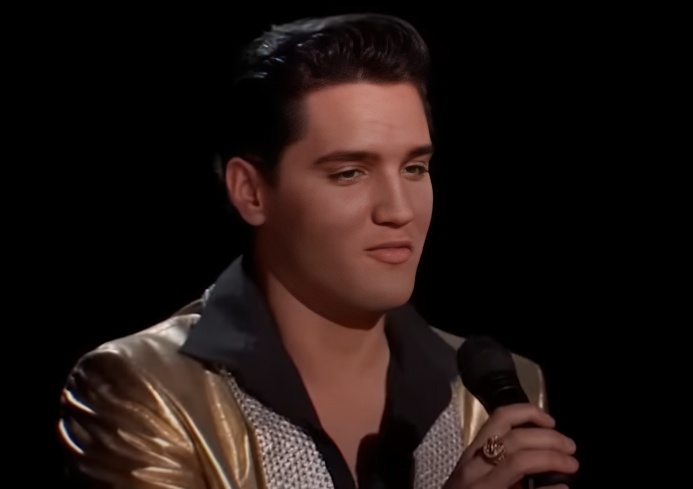 Elvis knocked everyone's socks off with "Hound Dog," but the real show started in the second song, "You Look Like an Angel." Using the same technology and three additional actors, three of the four judges appeared on the stage with Elvis!
After the performance, in one of the best comebacks ever, judge Simon Cowell (whose face appeared on stage) said, "I've always said, is there such a thing as a perfect contestant?…We've just found them!" You'll marvel at this performance while you're laughing! Watch the full video below and please leave us a Facebook comment to let us know what you thought!
Don't forget to hit the SHARE BUTTON to share this video on Facebook with your friends and family.