The following video is going to tug at your heartstrings for sure. Elvis Presley and his daughter Lisa Marie Presley come together for a beautiful and unforgettable duet on "Don't Cry Daddy" that is sure to be with you forever. The daddy-daughter duo sings together in an amazing harmony and just when you think it couldn't get any more emotional, adorable pictures of Elvis and Lisa flash on screen.
Elvis is a true legend and it is amazing to see his daughter following in his footsteps. Their resemblance is unmistakable; the appearance as well as the voice. We are glad this beautiful idea was brought up. I am sure Elvis must be so happy and proud of his one and only daughter. This was indeed a very significant tribute to him!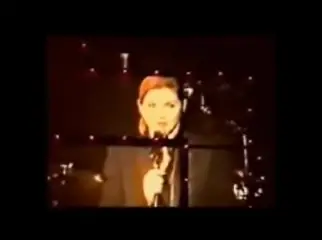 Watch the duet in the video below! Did you enjoy it? Let us know in the comments section!
Please SHARE this wonderful video with your families and friends!