Captivating animals is pretty normal for most people. They always tend to make money or entertainment out of those innocent animals.
However, this elephant finally got to live a life of freedom after years. Karma is an elephant that has been in a trap for 46 long years. She was not allowed to step out of captivation a single day in her life. This innocent animal truly deserved the world that was snatched from her. Therefore, Wildlife SOS steps in to make her life easier.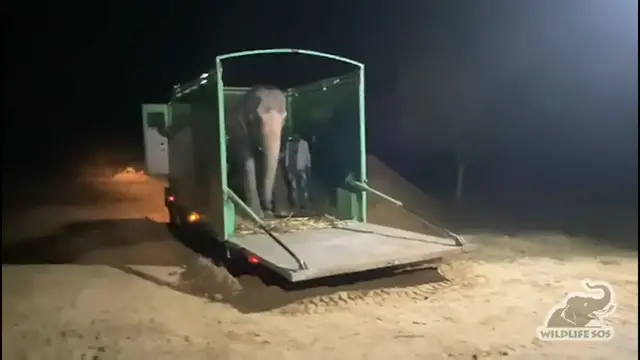 Although it took a lot of years to get Karma out of the ruthless captivation, her rescuers helped her step into freedom. The elephant was reluctant at first, but she seemed very happy when she finally made her way out of the abuse. Today, Karma is living in the elephant hospital and she will be safe living the rest of her life there.
This is extremely heartwarming! Watch the full video below!
Please SHARE with your friends and family!