Elephants are often credited with have emotions, just like humans, including envy, jealousy and  competitiveness. Based upon this video, it looks like frustration can be added to that list.
This cute video was captured at the Elephant Nature Park in Chiang Mai, Thailand. A baby elephant decides to chase a dog that he sees hanging around the camp. The dog has other ideas, however, and the elephant soon realizes catching him is going to be harder than it imagined.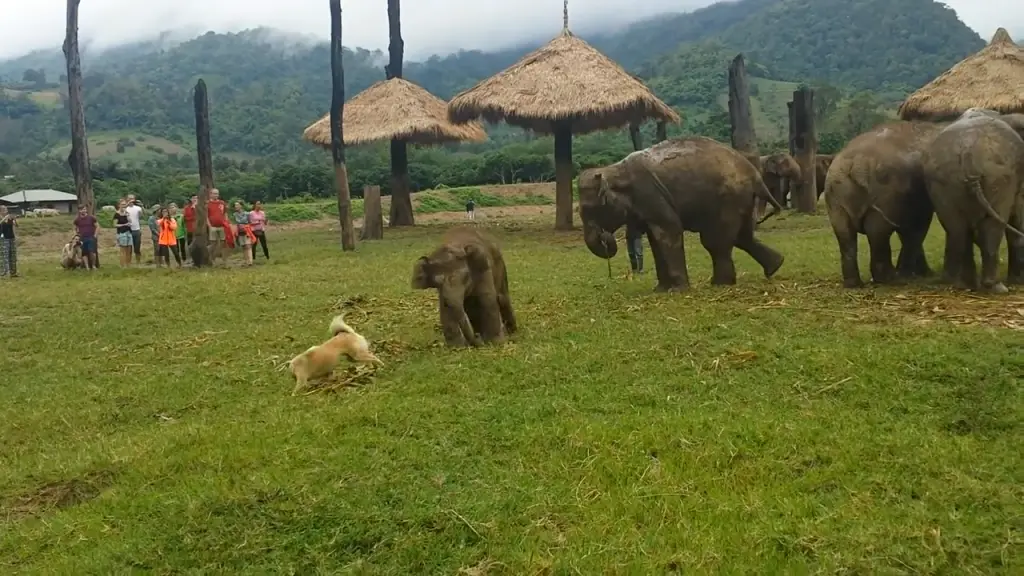 What makes the video special is the baby elephant's reaction. After a few tries, he throws a little tantrum and then goes back to stand with the rest of the herd.
Watch the full video below and let us know in the comments if you've ever seen an animal have a tantrum.
Please SHARE THIS ON FACEBOOK with your family and friends!